What is grooming?
Grooming is the act of taking care of our bodies by using natural or artificial methods. There are many different parts of the male and female body that tremendously benefit from grooming . It is a very important aspect of our daily lives and we should all aspire to be as clean and tidy as possible when in public and private spaces. You wouldn't want to be remembered by the people you meet as the guy/girl who is always "stinky" or "untidy". Your personal hygiene should be one thing you should never neglect no matter how little time you have to adequately take care of yourself. Always try to at least do the basics of grooming on a daily basis. If you would like to learn about Avocado and its health benefits click here or Garlic and its health benefits click here. There are many grooming tips but we will just take a look at a few.
Some Personal hygiene tips and tricks
use a moisturizer- When our skin is dry it triggers a reaction in our bodies which, causes our bodies to release more sweat from our pores , causing the surface of our skin to get oily and look un-naturally saturated. The best way to fix/prevent this is by using moisturizing agents like lotion or skin oils.
Apply lotion to your entire body as soon as you get out the shower- After taking a shower it is very important to apply lotion to your entire body as it helps to keep all the extra moisture from the shower, in your skin. This will leave your skin moisturized throughout the day.
Wash all creases and crevasses while showering- Your body is always subject to body odour caused by excess sweat along with some other factors. Alot of places like your armpits need to be regularly and thoroughly washed to keep away excess sweat and dirt build-up thus, preventing unwanted odours.
Shave/ trim away excess body hair- Shaving and trimming excess body hair is very important in a man's grooming routine as it helps with skin health and also helps to prevent excess sweat and dirt build-up.
Manscaping
Manscaping is the act of removing hair from a man's body for grooming purposes. Body hair can be very uncomfortable, troublesome and hard to groom when it has grown out of control, and so it is very important to properly groom our body hair before it grows too uncontrollable. As a man scheduling regular appointments to the barber ,at least every 1-2 weeks can help with controlling the growth of facial hair . The Grooming of Pubic hair is also very important as bad odours, sweat and dirt are very commonly caught in the pubic areas.
Women's Hygiene And Grooming

Tips
The way a woman treats her body is very important as it can also affect that woman's health and well-being. Some individuals have the view that the body of a woman is more at risk of infections and bacteria related illnesses than that of a man's. A woman should treat her pubic area with special care and discretion as there are alot of infections that can stem from improper feminine hygiene in these pubic areas. A woman should always ensure that her armpits, Vagina and underneath her breasts are properly washed, dried and de-odourised. A alluring perfume is believed by many, to make a woman seem more hygienic and attractive. There are a variety of brands and fragrances to chose from when buying and using hygienic products.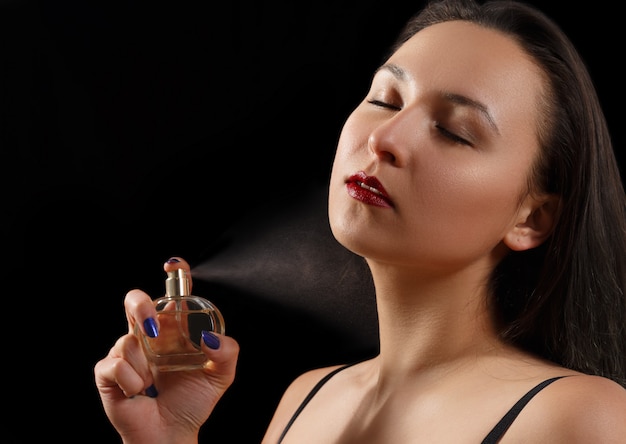 Basic Men's Grooming Tips for Teenage Boys
Men's grooming also starts primarily from the teenage years and it ultimately leads to refinement for a lifetime. Usually, most of us are very casual about how we dress up and how we carry ourselves in teenage years and very little or you can say no attention is given to men's grooming. But understanding a difference between being trendy and being classy has to be understood essential during teenage years because it helps in developing a refined personality for the long run. Therefore, we have come up with simple men's grooming tips for teenage boys.
Grooming starts from Personal Hygiene
Hygiene is a basic and most important element of not just men's grooming, but the overall grooming of a human being too. Therefore, developing a habit to take shower daily, using proper deodorants, mouth fresheners and wearing clean clothes is essential. Men's grooming also includes the selection of clothes. Choose something that fits you well and looks good. Being in fashion is certainly important in teenage years but don't make yourself look odd if something doesn't suit you. It is totally against the men's grooming trends.
Maintain a Good Posture
A good posture speaks a lot about your personality in men's grooming and it adds a sparkle to your personality. A tired looking lazy boy looks odd to each one of us. Therefore, men's grooming highly recommends paying special attention to your posture and true to stand in good position and sit nicely without slouching at all.
Have a Smile
Nothing can make your personality more pleasing than a smiling face towards everyone. Men's grooming highly emphasizes on the importance of maintain good facial expressions as it leaves an impressive impact on everyone who meets you. Therefore, in men's grooming, try to groom yourself by working on your facial expression and maintain a soft expression with a smiling face.
Organize your stuff
Organizing your stuff starts from your room and it speaks a lot about discipline and cleanliness in your life. Men's grooming highly encourages you to maintain a tidy room all the time. It will help you in not just finding you stuff easily but in the long run when you share a room with someone like in hostel, people will really admire this habit of yours and you will certainly be up to the standards of men's grooming.
Learn Table Manners
Table manners are also an essential part of men's grooming. They train you how to eat, sit and talk well when you are in a formal gathering and attending a fine dinner. In men's grooming, learn how to use a napkin, how to hold a folk, knife or a spoon and all the other essentials in dining etiquettes. Good table manners learnt through men's grooming always leave a very impressive mark.
Timings are Important
Time is money and understanding this statement well s extremely important for men's grooming. Make a habit to use a clock all the time and make sure you time your activities well. Be punctual for all the meetings, practices or any other place you intend to visit and most importantly, maintain a proper sleep and wake up timing schedule. All this adds disciple in your life through men's grooming. A well groomed man is loved by everyone and people are certainly impressed with people who are well groomed and have paid special attention to men's grooming. Therefore, make good use of these men's grooming tips and turn yourself into a gentleman.
First impressions are everything, which is why it's important that we put in the time to look our best.
But some guys live fast-paced lives and don't have enough time during the day to spend hours on grooming – not because they don't care about their appearance, but because they're so busy taking care of their work responsibilities and their chores at home that they simply don't have the time to spare.
If this sounds familiar to you then I've got some good news: you can look your best without spending more than an hour in the bathroom.
Beauty Tips For Teenage Girls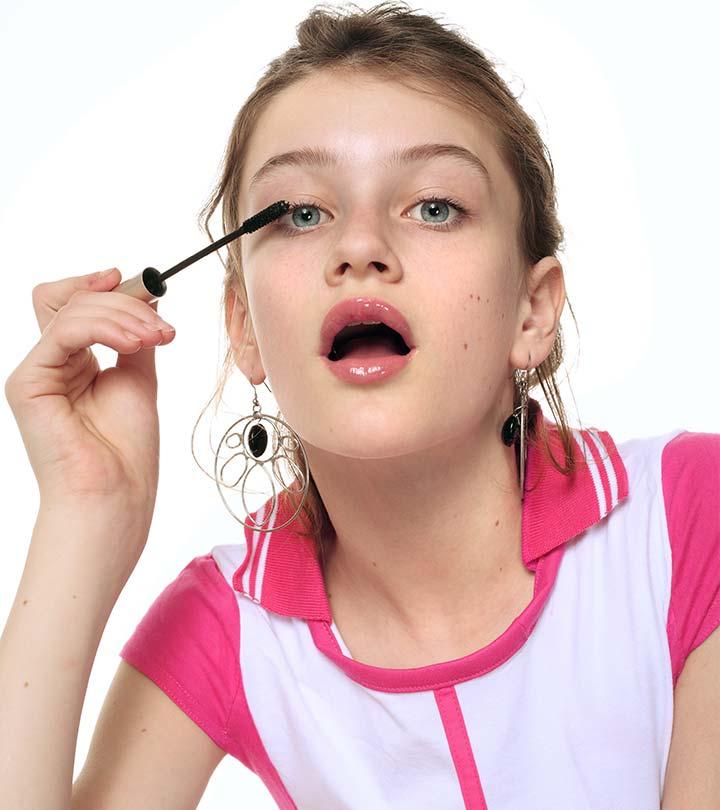 Growing up is all about rediscovering yourself. Teenage is the threshold of adulthood, and it is a stage in which you are pretty conscious about your appearance. You find yourself experimenting with everything – trying to discover a whole new world of makeup, beauty, skincare, and what not! You try, you fail, and then you try again. That's how you learn. In the end, it's all about enhancing what you have and let it shine through. These beauty tips for teenage girls can help you achieve that. Read on!
1. Cleansing
The beauty routine should always start with cleansing. Use a mild cleanser to clean your face thoroughly at least twice a day – once in the morning, and once you are back home. Always massage with gentle strokes in a circular motion and then wash your face.
2. Toning
Once your face is clean, follow it up with toning. Use a good quality mild toner. Spray it on your face or apply it with a cotton ball. This opens up the clogged pores.
3. Moisturizing
After toning, apply a moisturizer. Moisturizing keeps your skin healthy and prevents dryness. These three steps, together, are part of the CTM routine, which is the very first and one of the most important steps to achieve flawless skin. Follow this routine every day for glowing skin.
4. Scrubbing
Scrub your face once a week with a gentle scrubber. This helps you get rid of the dead skin cells and promotes cell regeneration. It is best to use a homemade scrub with sugar as it is gentle on your skin.
5. Scrub Your Body
Get an all-over body scrub to remove dead skin. Ensure that areas like the shoulders, back, and chest are covered. If you have oily skin, make sure to scrub the T-zone gently to eliminate and prevent blackheads.
Men's Grooming Routine Tips
1. Multitask While Grooming
When free time is your scarcest resource, you've got to maximize what little downtime you have. Don't sit on the sofa and do nothing while you're watching TV, do something productive like ironing your clothes, trimming your fingernails, applying lotion, or sticking with your hair loss regimen. And since you'll be so focused on watching your TV show, it won't even feel like you're doing work.
2. Keep a Pack of Wet Wipes on Hand
Ideally, you'll want to shower at some point during the day, but you're always going to have one of those days where you oversleep and don't have the time to shower. That doesn't mean that you have to spend the rest of your morning covered in the dirt and grime from the previous day. Give yourself a quick scrub with a wet wipe. Your run-of-the-mill baby wipe will do, but if you really want to freshen up, there are adult wipes on the market designed specifically for this situation.
3. Shave While You're Taking a Shower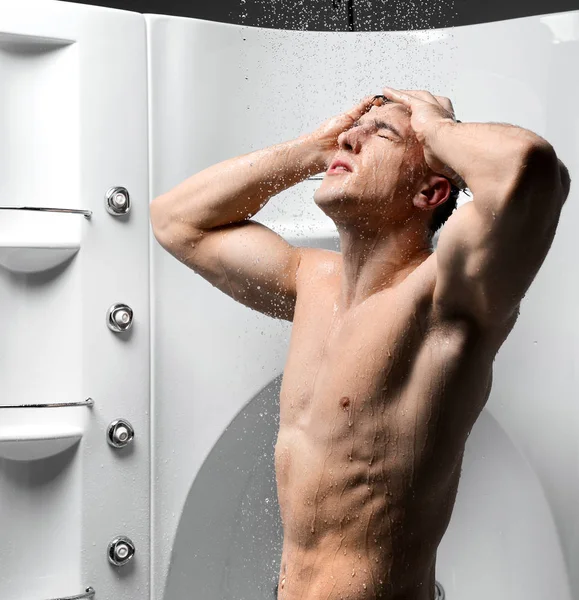 If you're going for the clean-shaven look, you don't really need to have a mirror in front of you while you're shaving. As long as you shave carefully and don't try to rush through the process, you shouldn't have any problem shaving in the shower. In fact, you might even find it easier to shave in the shower since you have a constant stream of hot water blasting your face. Not only does that help open up your pores, it also washes all your whiskers down the drain – no cleaning up! 
Pro tip: let your hair thickening shampoo stay lathered in your hair while you shave and rinse after shaving.
4. Have a Bottle of Conditioner or Hand Cream Nearby
You might want to think about keeping a bottle of hand cream or conditioner in your car or at your work desk for those bad hair days. A small dab of hand cream or conditioner works as a perfect defrizzing agent, so you never have to worry about going through the entire day with frizzy hair again.
5. Fix Shaving Cuts With Lip Balm
It doesn't matter how carefully you shave, everyone cuts themselves shaving from time to time. And the worst part isn't the cut itself, but getting the bleeding to stop. If you have a tube unflavored lip balm handy then you don't have to worry about a nick holding up your morning routine. Just apply a dab directly to your cut and watch as the blood magically stops flowing.
6. Get Those Teeth Looking Pearly White With Baking Soda
If you haven't had the time to go to the dentist for your routine cleaning then you can give yourself an impromptu bleaching at home. All you need to make your own stain removal kit is a teaspoon of baking soda. After brushing your teeth for a couple of minutes you'll be able to notice how much brighter and cleaner your teeth look.  Just remember that you shouldn't do this more than once every month, as baking soda can wear down your teeth's enamel if used frequently.
7. Give Your Face a Quick Clean With a Coffee Filter
Got a problem with oily skin? Grab an unused coffee filter and scrub your face with it. You'll be surprised just how effective coffee filters are at soaking up all your facial grease without irritating your skin.
8. Have Some Dry Shampoo Stored Away
There are going to be days when you won't wash your hair because you don't have the time to restyle it. If you have dry shampoo, you'll be able to clean your hair without having to style it all from over. For this reason, dry shampoo is a must-have backup item for all guys on the go. The truth is that everyone has those days where they're running late and don't have enough time to get ready. But with these life hacks, you'll be able to look your best while getting ready on the go and you'll stay on point throughout the day.
Conclusion on Grooming tips
These Grooming tips were given with the intention of edifying others about the importance of taking care of their bodies so they can be as hygienic as possible when in public or private spaces. If you are also interested in creative ways to make money then feel free to click here to read on how to start a business in U.S.A or click here to learn a few useful ways to make money using mobile apps. Thanks for reading and I hope this was informative for you.