Jamaica is one of the best islands to visit is the Caribbean and maybe even in the World. Their white sand beaches, attractions, resorts and unique lifestyle are just a few reasons why so many tourists want to visit the island nation. The destinations in Jamaica are very affordable to tourists and many hotels and resorts have bundle deals within their packages that makes the stay even cheaper for the average visitor. The top 12 dream destinations in Jamaica are among the best the island has to offer.
So you are planning your dream vacation and you need a special place to relax? Whether it be Spring, Summer or Winter, Jamaica is the perfect Caribbean destination for whatever dream vacation you are planning. Planning a solo trip, a family getaway or just looking for somewhere to relax? Jamaica is nestled in the Caribbean sea and with its popular destinations and attractions it's one of the best vacation hotspots in the Caribbean.
There are many landmarks and ruins in Jamaica that have been transformed into heritage sites and popular tourist attractions. Jamaica has a variety of souvenirs to choose from, from wooden sculptures crafted by the best craftsmen and women on the island to handmade jewelry, you name it they have it. A very exciting place to consider visiting isn't it?
List of the top 11 dream destinations in Jamaica
1. Reach falls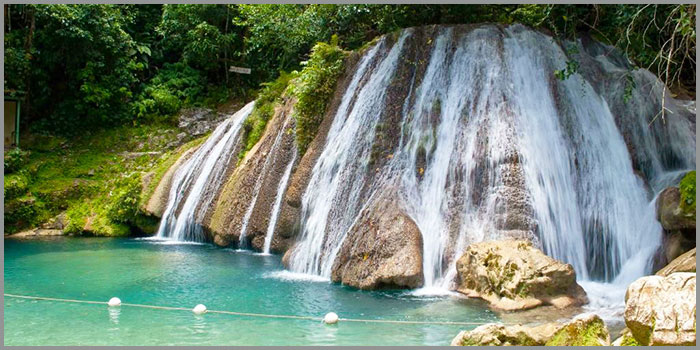 Located in the rustic parish of Portland, Reach Falls is definitely one of the best place to visit in Jamaica for nature and water-lovers. The falls and surrounding foliage are absolutely picturesque, the water is sparkling blue and refreshing, the staff are pleasant and there are sitting areas provided for large and small groups to picnic.
Be sure to ask for the guided tours of once-secret caves and paths slaves are believed to have trod through to avoid detection from their slave masters. Picking your way through the rocky foot paths and underground caves is the perfect combination of a little slice of history and adventure.
2. Seven mile beach
Picture white sand, unbelievably clear, turquoise blue water, and stunning sunsets – that's Seven Mile Beach. Conveniently nestled a little over an hour outside of Montego Bay, it's no wonder this picturesque beach is one of Jamaica's most popular attractions!
Sheltered by one of the Caribbean's great reefs, Negril Bay is always tranquil, but there's plenty to do. Take your pick of kayaking, boat rides, scuba diving, horseback rides on the shore and snorkeling while you're there, or forego everything, lounge in the sand and sip on coconuts with no care in the world. And of course, indulge in some delicious traditional Jamaican food and an ice cold Red Stripe beer at any of the seaside restaurants and bars.
3. Blue Mountains
Famous for its coffee and for being one of the highest mountain ranges in the Caribbean, The Blue Mountains are a sight to behold. The mountain range, named for the color it appears to have from a distance, spans over four parishes St Andrew, St Thomas, Portland and St Mary, and is renowned for offering stunning fiery sunsets and breathtaking sunrises from the peak.
The panoramic view isn't anything to sneeze at either, as on a clear day you can see as far as Cuba and Haiti from the highest points. Hiking up to the peak during the night to catch the sunrise, and a peek of Cuba is a must while in Jamaica, after all it is a UNESCO World Heritage Site. Coffee plantation tours, interesting and exotic plant life, and a number of springs, as well as breathtaking scenery are just a few of the rewards for the arduous journey to the top. With all its beautiful natural offerings, The Blue Mountains are easily one of the best places to visit in Jamaica.
4. Dunn's River Falls and Park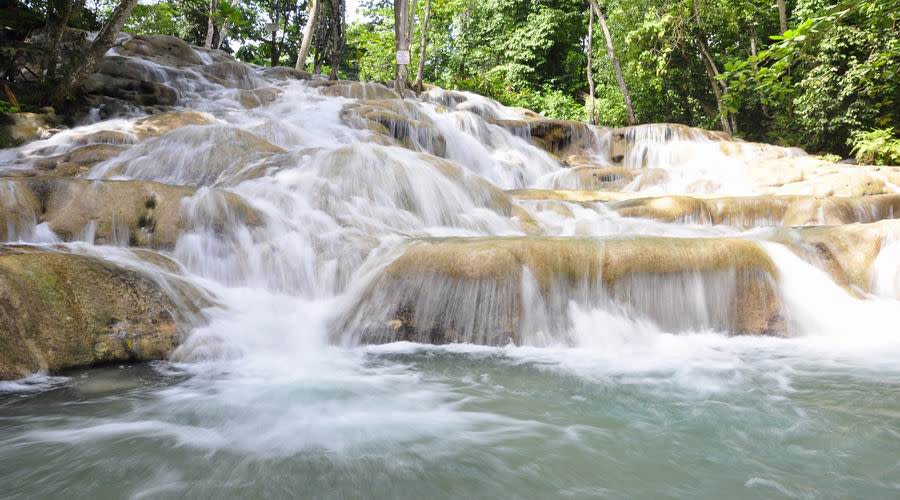 Dunn's River Falls is hands down one of the best places to visit in Jamaica. The iconic beach and falls immortalised on the Jamaican $100 bill is famous and well-loved among locals and foreigners alike and for good reason. In recent years the number of attractions on site has been increased to include a water park that is perfect for kids and for older visitors that may not like to climb the falls or head down to the beach, well-kept gardens with plenty of flowers, a lush lawn and towering coconut trees to provide shade, and a vibrant craft market.
The white sand beach is beautiful and scenic with enough benches scattered nearby so visitors may enjoy a snack while watching the waves come in, and staff are on hand to offer group tours of the grounds as well as provide assistance in climbing the falls. Dunn's River Falls is an immensely popular spot which means it isn't one of those deserted, lesser-known spots, so arriving early is key if you want to maximize on your time and beat the crowd.
5 Pelican Bar
Way off coast and out into the sea you'll find a quaint little bar – that's Pelican Bar. Nicknamed for the pelicans that like to flock to it and perch on its railings, this bar is easily one of the coolest bars in the world!
You'll find boat owners ready and willing to transport you safely to the bar where you can kick back like a real Jamaican – play dominoes, drink, eat and have a good time. Dip your feet in the warm Caribbean waters or jump in! Don't worry, it's safe for swimming and chilling on the bar's banks.
6. Bob Marley Museum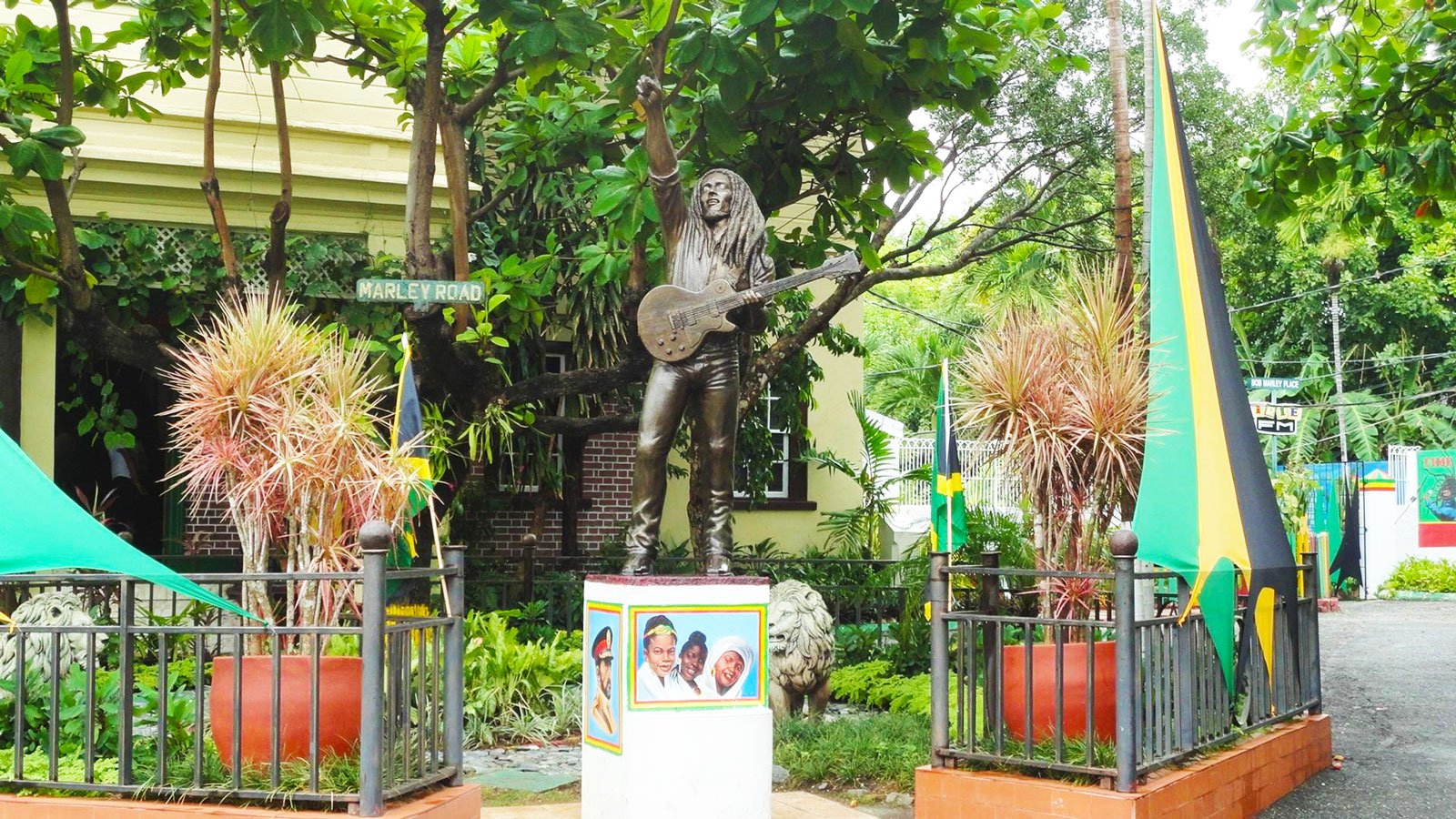 Though Trench Town (the inner-city community Bob Marley was originally from) is often called the birthplace of Reggae, 56 Hope Road is clearly where Reggae went to live. Bob purchased the property, now The Bob Marley Museum, in 1975 and made it his home until his death in 1981. If you are a Bob Marley fan it's obvious that the Bob Marley Museum in Kingston is one of the best places to visit in Jamaica while on vacation.
Explore the former home and studio of the legendary Bob Marley, where you'll get to see beautifully hand painted murals and a statue of Bob, a myriad of his personal treasures such as his platinum and gold records and awards as well as a stunning photo gallery. But what visitors consider the best part of the one hour museum tour is the visit to Bob Marley's old room, which was left untouched since the day he left it.
7. Devon House
Visiting Kingston without going to Devon House is simply a no, no! Stroll on the lush lawn, enjoy the shade beneath the copse of trees and tour the House that was built in 1881 and housed Jamaica's very first colored millionaire. The shops on site are cozy and quaint with beautiful brick walls, shingle roofs and latticed fences and they offer different things from souvenirs, craft and body oils to freshly-baked pastries and delicious chocolate.
However, the real gem of this heritage site is the famous Devon House I-Scream shop. One taste of their Ice scream, and you'll understand why Devon House made it on our list of best places to visit in Jamaica. Devon House is a super popular spot for locals on Saturdays and Sundays, especially in the afternoons, so if you're not fond of long lines or navigating crowds you may enjoy your time at Devon House a lot more if you visit on a weekday.
8. Dub Club
The Dub Club s a must-visit spot for music fans. Up above Kingston, Dub Club is on Skyline Drive which, as the name suggests, offers a beautiful panoramic view of the dazzling city of Kingston in the night as well as good vibes and great Roots Reggae music. Meet and interact with other music fans as well as local musicians and learn first hand about Reggae music and Rastafarian culture. Have a cup of soup, jam out to some underground Reggae and 'reason' with new friends. Kingston Dub Club is sure to be a treat.
9. Boston Bay
Just outside of Portland's capital is Boston Bay, Jamaica's very own bit of surfer's paradise. With what is believed to be the strongest waves and best tide to be experienced in the Caribbean, as well as experienced locals on hand to give tips and instructions on surfing, Boston Bay is perfect for novices and pros alike.
Don't go home with the boring, obligatory t-shirt as your only souvenir, get some handmade jewelry and souvenirs from local craftsmen and women instead. And while you're there be sure to get a bite or two of the mouthwatering jerk, cooked over an open flame, that the Boston area is famous for!
10. Dream Weekend Jamaica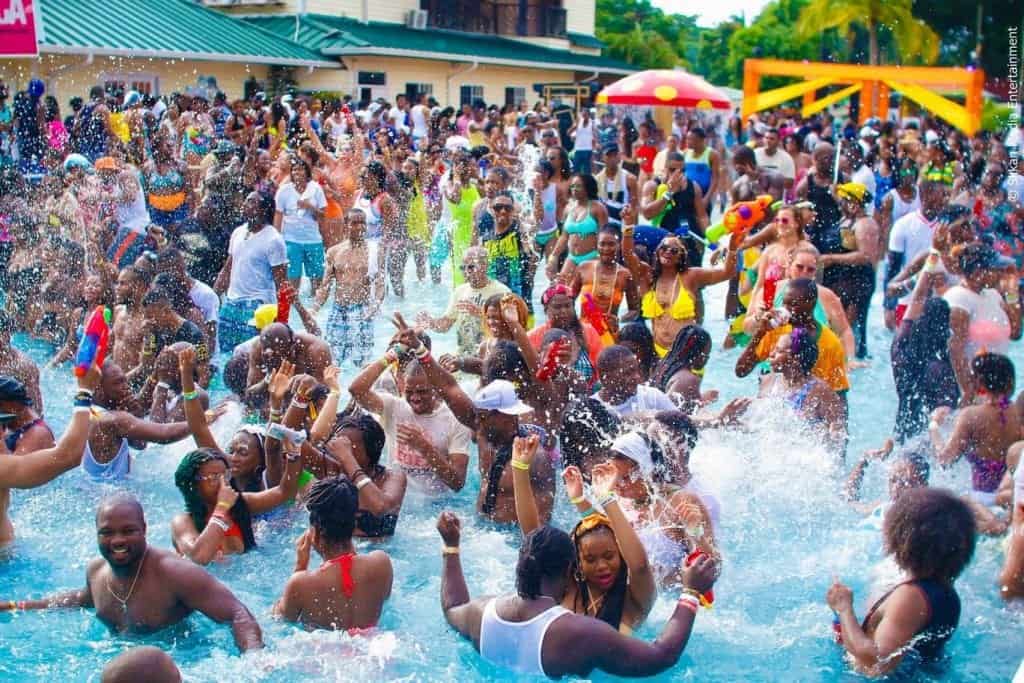 Do you love reggae? Are you ready to party? Then Dream Weekend in Jamaica is the perfect event for you! One of the Caribbean's top summer time parties, Dream Weekend takes place between the 5th to 11th August 2021, in Negril, and this year's 5-day extravaganza promises to be the ultimate party and celebration of everything Jamaican.

Not only does the event offer top-rated performances from local and international artists alike, but it also gives attendees the chance to sample the island's finest food and drink while dancing away the night with friendly locals and overseas visitors. Attracting tourists from around the globe as well as plenty of islanders, this spectacular event is held right along the stunning shores of Seven Mile Beach, the resort's top attraction.
11. The North coast, Jamaica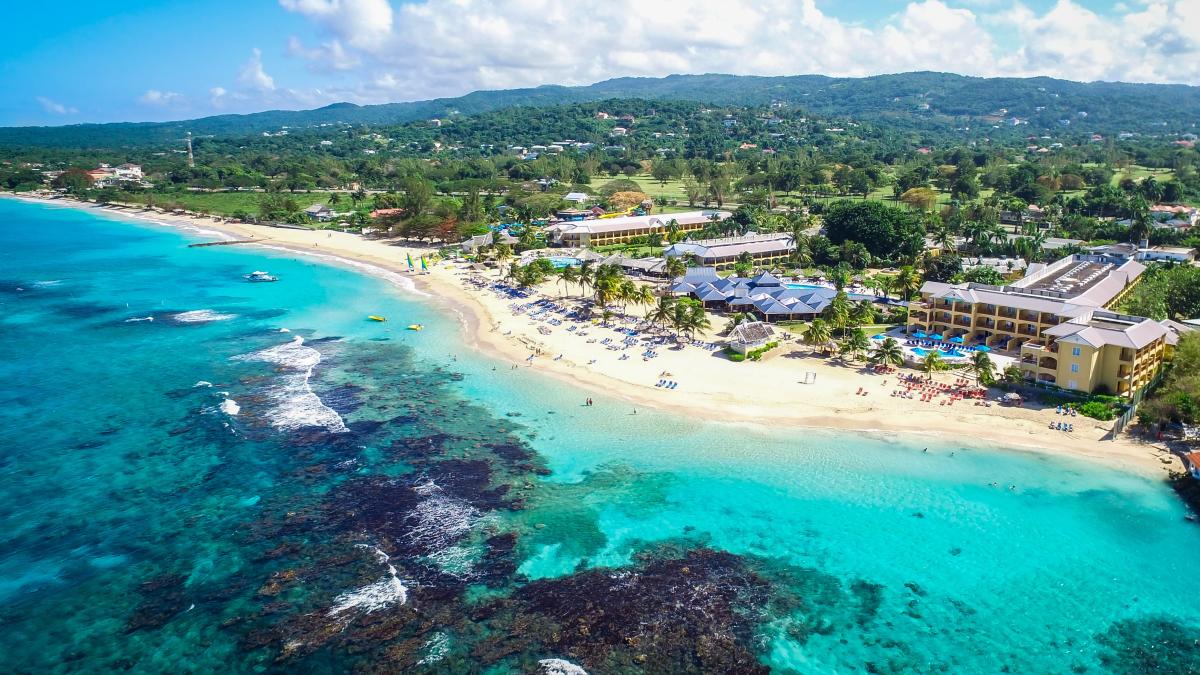 The north coast is the most developed area of Jamaica outside the capital, boasting numerous things to do and an energetic atmosphere. Highway upgrades between Montego Bay and Ocho Rios have effectively halved journey times between the two cities, opening up most of the coastline to new resort and villa developments. With many villages and towns running seamlessly into the next, it's sometimes hard to know where each urban area starts and ends.
The attraction of the north coast is nonetheless clear as soon as you leave the main road: barrelling through the diverse parishes of St Mary, St Ann and Trelawny, there is stunning scenery – sweeping cane and coconut plantations, mangrove swamps, luscious farmland and kilometres of white-sand beaches with reefs less than a hundred feet out to sea. Resorts are mostly fenced-in all-inclusives .
12. Sandals Royal Caribbean Montego Bay, Jamaica
Featuring groundbreaking, innovative designs that marry modern luxury to exotic palapa-style architecture, these spectacular Over-the-Water Bungalows deliver an immersive journey of the Caribbean's finest turquoise waters. An expansive patio features Sandals signature Tranquility Soaking Tub for two, an over-the-water hammock, outdoor shower and a suspended patio with swim-up platform, while the interior boasts sea-through glass floors that guarantee undersea views, a king-size bed, and a spacious, spa-style bathroom.
Is it safe to travel to and visit Jamaica?
Jamaica, a beautiful Caribbean island nation, is often viewed warily by travelers who read about the country's high crime and murder rates and wonder if it's a safe place to go. Many people even hole up at all-inclusive resorts for the duration of their trip due to safety concerns. However, millions of people enjoy the coastal sunshine, tropical fruits, and world-renowned reggae in Jamaica each year without incident. Most Jamaicans are friendly and helpful to visitors. Tourists can have a great experience getting out and seeing the "real" Jamaica as long as they take precautions and are mindful of the legitimate threat of crime where it exists.
Travel Advisories
Anyone traveling to Jamaica must get a Travel Authorization prior to checking in for a flight and adhere to safety protocols while in the country.1
All residents of the U.S., Mexico, Panama, Brazil, or the Dominican Republic who are ages 12 and up must present a negative COVID-19 test upon checking in for a flight. The test sample must be less than 10 days from the Jamaica travel date.1
Canada urges travelers to exercise plenty of caution in Jamaica "due to the high level of violent crime" and suggests checking local media and following the local authorities' instructions.2
The U.S. Department of State warns tourists to reconsider Jamaica travel due to frequent violent crimes and health concerns including COVID-19.3
Use caution if you are traveling between June 1 and November 30, the hurricane season. Most major hurricanes occur between August and October.
Is Jamaica a Dangerous Place?
The Overseas Security Advisory Council (OSAC) stated in a 2020 report4 that travelers should exercise increased caution and avoid visits to Spanish Town and parts of Kingston and Montego Bay, which are all known for violent crime. Other parts of the country have violent crime as well, but it typically involves attacks by Jamaicans on others from the country and revolves around drugs, gangs, politics, poverty, or revenge. The downtown "Hip Strip" of Montego Bay is known for pickpockets and theft. Harassment of tourists can include harmless pitches to buy souvenirs or marijuana, bogus offers of tourist-guide services, and racial slurs aimed at White visitors.
Credit-card skimming is an ongoing problem in Jamaica. Some scammers will make a copy of your credit card information when you pay a restaurant server or shopkeeper. ATMs also may be rigged to steal your card information, or individuals may observe you at the ATM and try to steal your password. Avoid using credit cards or ATMs whenever possible; carry just enough cash for what you need that day. If you do need to use a credit card, keep an eye on the person handling your card. It is safest to get cash from the ATM at your hotel.
Another thing U.S. citizens should especially watch out for is the lottery scams, including the Lotto Scam calls luring the victim into thinking a Jamaican lottery prize is available to them after the payment of "fees."
Is Jamaica Safe for Traveling Alone?
Solo travelers can enjoy a trip to Jamaica by staying away from dangerous areas and taking some important precautions Be aware of your surroundings and stay in the more populated areas. Keep your travel itinerary and departure date private, as crimes often take place the night before tourists leave the island. Those who dress like a local usually have fewer issues, so leave any tourist T-shirts, fanny packs, and jewelry at your hotel.
Public transportation is not recommended since buses are often overcrowded and can become venues for crime. Take a registered cab from your hotel, hire drivers from reputable tour companies, or use transportation from vendors that are part of the Jamaica Union of Travellers Association (JUTA).
Is Jamaica Safe for Female Travelers?
Jamaica is relatively safe for women travelers, but it pays off to be careful and use your instincts. Avoid deserted areas and beaches even in the daytime, and try not to walk at night or hitchhike. Watch out for motorbike riders who may snatch your purse or engage in other petty theft. Street harassment such as whistles, catcalls, and honking is commonplace. Before booking an accommodation, make sure the doors and windows lock properly and keep them secured even while you sleep.
. Women who are alone in resorts are especially prone to receiving plenty of attention. Rape and sexual assaults by hotel employees in resort areas on Jamaica's north coast have occurred with some frequency. Drink in moderation and keep an eye on your beverage to avoid someone using date rape drugs. Male prostitutes serving White female tourists ("rent-a-dreads") is a problem relatively unique to Jamaica, and the demand for such services can spill over in negative ways on other visiting women, who may be viewed as "easy" by some local men.
Safety Tips for Travelers
Some additional tips travelers should consider following when visiting Jamaica:
For emergency police response, dial 119. There is typically an increased police presence in the areas of Montego Bay and Ocho Rios frequented by tourists, but victims of crime may find the response of the local police to be lacking—or nonexistent. Cops in Jamaica are generally short on staff and training. While visitors are unlikely to be mistreated by police, the Jamaican Constabulary Force is widely viewed as corrupt and ineffectual.
Those with medical emergencies may dial 110. Kingston and Montego Bay have the only comprehensive medical facilities in Jamaica. The recommended hospital for U.S. citizens in Kingston is the University of the West Indies (UWI). In Montego Bay, the Cornwall Regional Hospital is suggested.
Guests to the country can improve the atmosphere by not seeking out paid sex or drugs during their visit. To the extent possible, be respectful but firm when confronted by someone offering something you don't want—it can go a long way toward avoiding further problems.
Many roads are not well maintained and have poor signage, so avoid driving at night. Smaller roads may not be paved, and often are narrow, winding, and crowded with pedestrians, bicycles, and livestock. Driving is on the left, and Jamaica's roundabouts (traffic circles) can be confusing for drivers used to sitting on the right. Seat-belt use is required and recommended given the hazardous driving conditions.
If you rent a car, look for a spot inside a residential compound, in a parking lot with an attendant, or within your view. When shopping, park as close as possible to the store entrance and away from dumpsters, bushes, or large vehicles. Lock all doors, close the windows, and hide valuables in the trunk.
Especially after hours of rain, use insect repellent to prevent mosquito-borne illnesses such as dengue fever and chikungunya virus.
If possible, avoid nightclubs, which can be overcrowded and often are not in compliance with fire-safety standards.
Jet ski accidents in resort areas are uncomfortably common, so use caution whether operating a personal watercraft or enjoying recreational activities in waters where jet skis are present.
Thanks for reading this blog and as always if you found this content to be informative and education then please give our blog a follow and while you are at it why not follow our socials for all our latest blog posts. Have a good one!