Elon Musk is an Engineer, business magnet and industrial designer. He is the CEO and founder of many successful companies including Tesla, SpaceX, Early stage Investor, Founder of The Boring company as well as being the co-founder of many others. Elon currently has a net worth of around 166.9 billion USD, making him one of the richest persons on Earth. He was born and raised in Pretoria, South Africa.
The earlier years of Elon Musk
Elon was born on June 28, 1971 in Pretoria, South Africa, he was born to a Canadian mother and a South African father. He was briefly enrolled at the University of Pretoria, before moving to Canada. His mother is Maye Musk, a model and dietitian, born in Saskatchewan, Canada but she was raised in South Africa. His father is Errol Musk a electromechanical engineer, sailor, pilot and property developer. Musk was the eldest child of 3 children, his younger brother Kimbal and his sister Tosca.
Musk was mainly living with his father after his parents got divorced. He would later go on to regret the choice he made to live with his father. Musk described his father as "a terrible human being" and also state that his father had done almost every evil thing that could ever possibly be thought of.
Elon developed a strong liking to computers at the age of 10. He used the Commodore VIC-20. He was able to learn computer programming by only using a manual and by the age of 12 he had already sold the code for a Basic-based video game called Blastar to PC and Office Technology magazine for approximately $500. Elon Musk was a very awkward and introverted child and because of this he was regularly bullied during his childhood. He even got thrown down a flight of steers by a group of boys, which landed him in the hospital.
He attended the Waterloof House Preparatory school and later matriculated to Bryanston High School before graduating from Pretoria Boys High School. Elon was aware of the fact that it would be much easier to enter the United States from Canada. He applied for a Canadian Passport through his Canadian born Mother. During his wait for the document he attended the University of Pretoria for five months. His attendance at the University allowed him to avoid mandatory South African Military Service.
He arrived in Canada in 1989 and due to him failing to locate his uncle in Montreal he stayed at a youth hotel. He located a second cousin in Saskatchhewan and travelled there, staying there for an year while working odd jobs at a farm and lumber mill. 1990 was the year that would see Elon Musk attending Queens University in Kingston, Ontario. After 2 years of attending Queens University he then transferred to the University of Pennsylvania and graduated in 1997 with a Bachelors of Science degree in economics from the Wharton School and a Bachelors of Arts degree in physics.
Musk would go on to do 2 internships at Silicon Valley during the summer. He interned at a Palo-Alto based startup called Rocket Science Games and a energy storage start-up called Pinnacle Research Institute. Elon was accepted to a PHD program in material science/energy physics at the Stanford University in California. Elon Musk dropped out of Stanford after 2 days and decided to follow the trend of the internet boom and launch an internet startup.
Elon Musk Assets and Business career
1995 was the year that Elon and Kimbal Musk along with Greg Kouri would create the web software company known as Zip2, backed by the funding of angel investors. The focus of the company was to market and develop an internet city guide with maps, yellow pages and directions for the newspaper publishing industry. Elon said that before the company began to garner success he could not afford an apartment and so he had to sleep on an office coach and shower at the YMCA.The company eventually became successful and was sold to Compaq in 1999 for 307 million dollars in cash. Elon Musk received 22 million dollars for the 7 percent shares which he held in the company.
Musk co-founded X.com in 1999. X.com is a online financial and email payment company. Over 200,000 customers joined the service during its initial months. It was one of the first online banks to become federally insured. The investors of the Company saw Elon as inexperienced and as a result of this. They replaced him with Bill Harris who was the CEO of Intuit, by the end of the year. The following year they merged with an online bank called Confinity in order to prevent unnecessary competition. Confinity had its own money transfer service called PayPal which was more popular than X.com's service. In 2002 PayPal was acquired by eBay for 1.5 Billion worth of stocks, Elon received 100 million of this amount because he was the largest shareholder of PayPal with 11.2% shares. Elon purchased the X.com domain name from PayPal in 2017 for and undisclosed fee, stating that it had sentimental value.
In 2001 Elon came up with the idea of the Mars Oasis which was the concept of building a miniature greenhouse on Mars. The reason for this idea was because Elon wanted to reawaken public interest in space exploration. His goal was to successfully grow crops on Mars but first he had to find a way to get there. After a series of failed attempts SpaceX made their first successful launch in 2008 and the rest is history.
Tesla inc which was originally called Tesla Motors was incorporated in 2003 by Marc Tarpenning and Martin Eberhard. They originally financed the company until the Series A round of funding rolled in. Musk was the person who would lead the Series A round of investments in 2004. He joined Tesla's board of directors and served as their chairman. Musk took control of the company as its CEO in 2008 and is currently the longest serving CEO of a automotive company. Tesla has become one of the most successful electric car manufacturers in the World to this date.
Elon's personality
Based on observations Elon seems to be a person who is very interactive and jovial. He has a very innovative and explorative mind which has lead to the birth of many innovative ideas. Elon is a great businessman but also an even better person!
Elon Musk Net Worth
Musk made $165 million when PayPal was sold to eBay in 2002. He was first listed on the Forbes Billionaires List in 2012, with a net worth of $2 billion.
At the start of 2020, Musk had a net worth of $27 billion. Throughout that year, his net worth increased by $150 billion, largely driven by his ownership of around 20% of Tesla stock. During this, Musk's net worth was often volatile. For example, it dropped $16.3 billion in September, the largest single-day plunge in the history of the Bloomberg Billionaires Index. In November of that year, Musk passed Facebook co-founder Mark Zuckerberg to become the third-richest person in the world; a week later he passed Microsoft co-founder Bill Gates to become the second-richest In January 2021, Musk, with a net worth of $185 billion, surpassed Amazon founder Jeff Bezos to become the richest person in the world. Bezos reclaimed the top spot the following month.
Around three-quarters of Musk's wealth derives from Tesla Musk does not receive a salary from Tesla; he agreed in 2018 to a compensation plan with the board that ties his personal earnings to Tesla's valuation and revenue The deal stipulated that Musk only receives the compensation if Tesla reaches certain market values. It was the largest such deal ever done between a CEO and board/ In the first award, given in May 2020, he was eligible to purchase 1.69 million TSLA shares (about 1% of the company) at below-market prices, which was worth about $800 million.
Musk has repeatedly described himself as "cash poor" and has "professed to have little interest in the material trappings of wealth". In 2012, Musk signed The Giving Pledge and, in May 2020, Musk pledged to "sell almost all physical possessions". In 2021, Musk defended his wealth by saying he is "accumulating resources to help make life multiplanetary [and] extend the light of consciousness to the stars" He owns a private jet. The jet's heavy use of fossil fuels it flew over 150,000 miles in 2018 has received criticism. According to ProPublica, Musk paid no federal income taxes in 2018.
Politics
Musk with US Vice President Mike Pence in 2020 at the Kennedy Space Center shortly before SpaceX's Crew Dragon Demo-2 launch In an interview with The Washington Post, Musk stated he was a "significant (though not top-tier) donor to Democrats," but that he also gives heavily to Republicans. Musk further stated that political contributions are a requirement to have a voice in the United States government.
Musk has criticized Donald Trump and after joining Trump's two business advisory councils, Musk resigned from both in June 2017 in protest against Trump's decision to withdraw the United States from the Paris Agreement. In the 2020 Democratic presidential primaries, Musk endorsed candidate Andrew Yang and expressed support for his proposed universal basic income; he endorsed Kanye West's independent campaign in the general election. Musk has stated that he thinks a theoretical government on Mars should be direct democracy.
In July 2020, Musk tweeted "Pronouns suck" to significant backlash on Twitter, including from his partner Grimes. The tweet has been perceived by some as transphobic and an attack on non-binary identities. In a series of December 2020 tweets, Musk again mocked the use of pronouns. The Human Rights Campaign, which had previously given Tesla the number one ranking on its Corporate Equality Index, criticized his tweets and called for him to apologize.
Musk has stated that he does not believe the US government should provide subsidies to companies but should instead use a carbon tax to discourage poor behavior. Musk says that the free market would achieve the best solution, and that producing environmentally unfriendly vehicles should come with its own consequences. His stance has been called hypocritical as his businesses have received billions of dollars in subsidies.
Musk, a longtime opponent of short-selling, has repeatedly criticized the practice and argued it should be illegal. Musk's opposition to short-selling has been speculated to stem from how short-sellers often organize and publish opposition research about the companies that they believe currently overvalued. In early 2021, he encouraged the GameStop short squeeze. Musk has also regularly promoted cryptocurrencies, stating that he supports them over traditional government-issued fiat currencies. Given the volatile effects that his tweets about them have, his statements around cryptocurrencies have been viewed as market manipulations by critics such as Nouriel Roubini.
Donations and non-profits
Musk is chairman of the Musk Foundation, which states its purpose is to provide solar-power energy systems in disaster areas as well as other goals. Since 2002, the foundation has made over 350 contributions. Around half were to scientific research or education nonprofits. Notable beneficiaries include the Wikimedia Foundation, his alma mater the University of Pennsylvania, and Kimball's Big Green.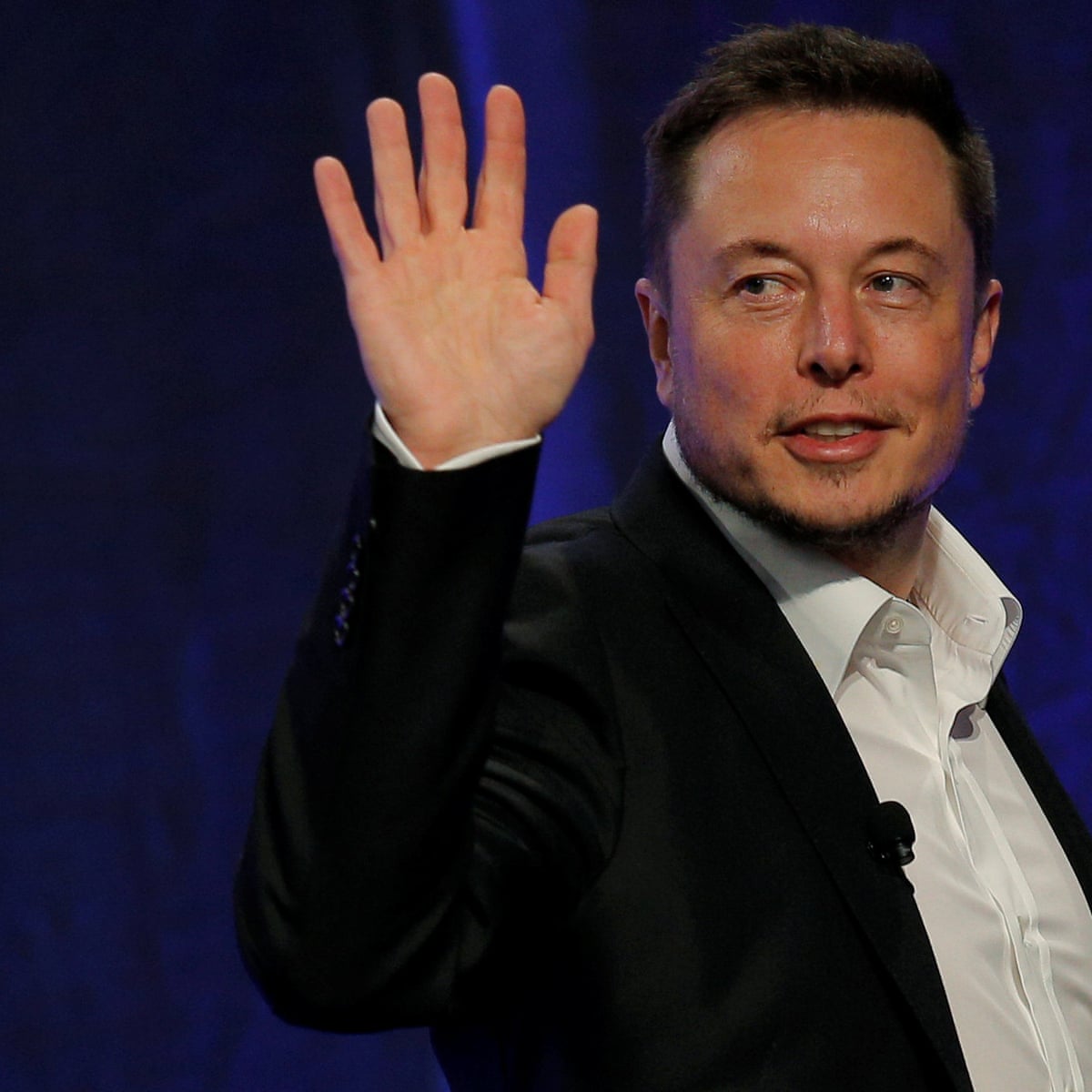 Vox described the foundation as "entertaining in its simplicity and yet is strikingly opaque", noting that its website was only 33 words in plain-text. The foundation has been criticized for the relatively small amount of wealth donated. From 2002 to 2018, it gave out $25 million directly to non-profits, nearly half of which went to Musk's OpenAI, which was at the time a non-profit organization. Musk is also a trustee of the X Prize Foundation. In January 2021, he promised to donate $100 million as a prize to whomever developed the best carbon capture technology.
Thanks for reading this article and if you found this too be informative and educational the please give our blog a follow and while you are at it why not follow our socials? We post all our latest blogs on Social media. Have a nice day and always remember that your end goal in life is success so never mind the process.