The discharge for value defense law is a law that states that if funds are rightfully transferred to an intended business or corporation and exceeds the amount that was intended to be transferred the business or corporation is not obligated to return the excess money. This law also applies to when a beneficiary receives money that they are rightfully entitled to without knowing that the money was wrongfully or incorrectly wired to them. The beneficiary should consider those funds as a final and complete transfer. This law is mainly used in the United States. There have been a few instances of this law being exercised.
One instance of the discharge for value defense law taking place occurred in the United States with the case of City Group vs Brigade Capital Management. A amount which exceeded the amount that was expected and agreed upon was transferred to Brigade Capital Management and they refused to refund the extra money which made the matter go before the courts with the judge ruling in favour of Brigade. This is due to the fact that a creditor is entitled to retain funds mistakenly paid by a third party to satisfy a debt as long as the creditor did not make a misrepresentation or have notice of the transferor's mistake.
In order for this law to take effect the creditor must have no knowledge that there was an error during the process of the transferring of funds. If there is a received notice of the error or if there is prior knowledge of the amount that is due to the creditor then they will be entitled to return the extra money by rule of law.
Some cases of the discharge for value defense law being applied
This matter which is before The Supreme Court of Mississippi on a writ of certiorari presents an application of the "discharge for value" or "innocent third party creditor" doctrine with respect to restitution under Article 4A of the Uniform Commercial Code. The Court of Appeals reversed a judgment based on a circuit court judgment which affirmed a county court jury verdict in favor of a creditor who received a duplicate wire of funds.   They granted this certiorari because this case presents an application of a rarely used doctrine in their state.
Alfred Randolph Koval, a Mississippi citizen, had $86,986.46 on deposit with a Luxemburg branch of Bank of Credit and Commerce International ("BCCI") when BCCI was liquidated.. The BCCI liquidator notified Koval that Association pour la Guarantie des Depots, Luxemburg's deposit protection scheme ("DPS"), would forward $14,450.45 to his bank account, the maximum amount payable by DPS. DPS is Luxemburg's equivalent to the FDIC.
DPS ordered the bank holding its deposits, Banque et Caisee d'Epargne de L'Etat ("Banque"), to wire $14,403.54 ($14,450.45 less wire charges) to Koval.   Banque instructed Credit Lyonnais, its correspondent bank in the U.S., to wire the funds.   On July 12, 1993, Credit Lyonnais wired $14,403.54 to Hancock Bank to the account of Koval.   The next day, Credit Lyonnais mistakenly repeated the wire. Realizing its mistake, some months later, Credit Lyonnais asked Koval return the second $14,403.54 mistakenly wired to him.   Koval refused, arguing that since he had a claim against BCCI, he would keep the money.
BCCI did not have an account with Credit Lyonnais.   The funds in the second wire belonged to Credit Lyonnais, not to BCCI, its liquidator or DPS. Credit Lyonnais sued Koval in the County Court of Harrison County to recover the funds sent by the duplicate wire ($14,403.54), claiming that it erroneously wired the funds to Hancock Bank for the account of Koval.The jury returned a verdict for Koval, and judgment in Koval's favor was entered.
Credit Lyonnais appealed to the Circuit Court of Harrison County which affirmed the county court.   Credit Lyonnais then appealed to this Court, and the appeal was assigned to the Court of Appeals.   The Court of Appeals reversed and rendered judgment in favor of Credit Lyonnais.   The Court of Appeals found that Koval was owed the money mistakenly paid to him, that Koval was told by the BCCI liquidator that he would get one payment of $14,500 less wire charges, and that when Koval got two wires, he should have been on notice that the second wire was not intended for him that it was a mistake.
Koval filed a petition for writ of certiorari claiming that the Court of Appeals' decision was contrary to Article 4A, specifically § 75-4A-205.   Koval claims that under the "discharge for value" rule of restitution of Article 4A, he can keep the funds from the duplicate wire transfer because he was owed money by BCCI and did not know that the second wire was a mistake.
Under the discharge for value rule of restitution, when a beneficiary receives money to which he is entitled and has no knowledge that the money was erroneously wired, the beneficiary can treat the wire as final and not repay funds erroneously wired.   There, however, are two conditions precedent to the application of the discharge for value rule of restitution.   First, the beneficiary receiving the funds transfer must be entitled to receive money in payment of a debt.   It is not necessary, however, that the originator be the beneficiary's debtor.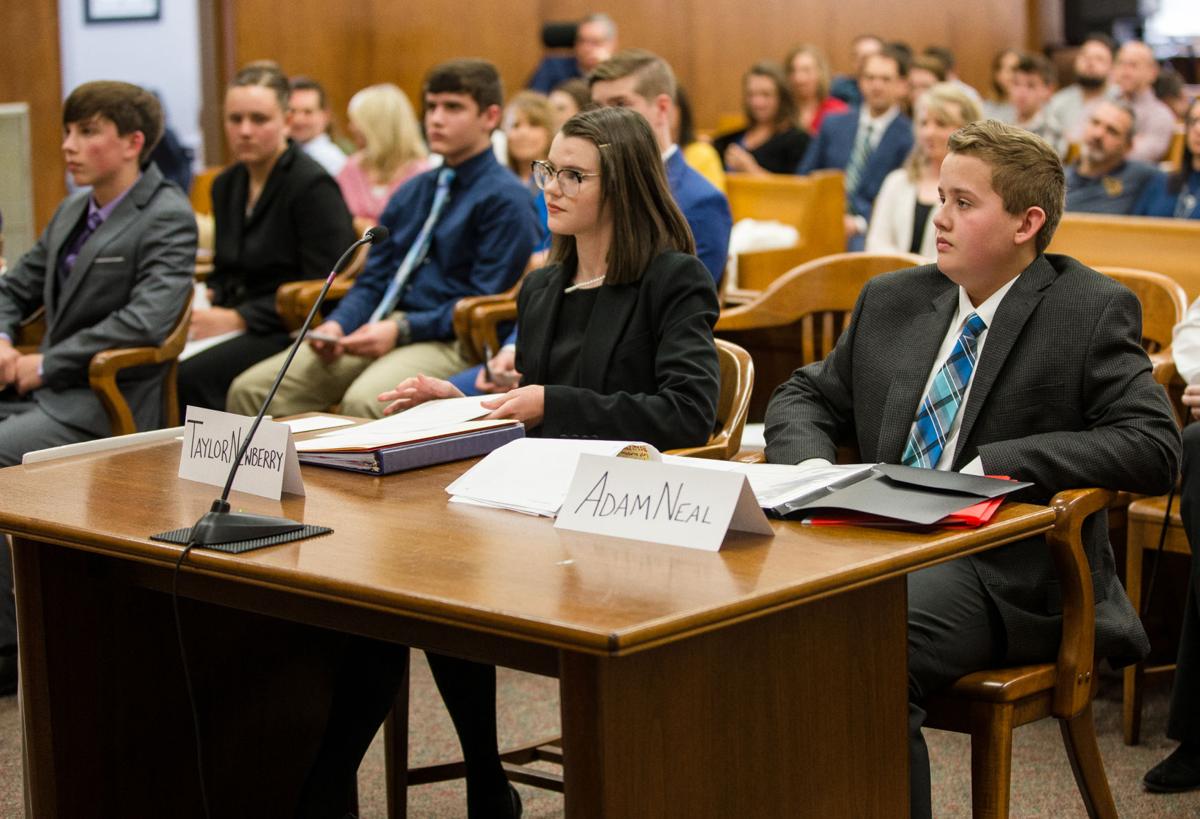 Section 75-4A-205 provides that the recovery of an erroneous payment may be had as provided by the rules for mistake and restitution (i.e. the discharge for value rule).   Discharge for value requires that a benefit, such as a payment, be bestowed (1) on the creditor;  (2) by a third person;  (3) in discharge of the debt owed. For example, in General Elec. Capital Corp. v.
Central Bank, 49 F.3d 280 (7th Cir.1995), the originator was a customer of the debtor, whose attempted payment to the debtor was mistakenly deposited to the debtor's creditor's account.   Despite the fact that the originator (i.e. the debtor's customer), was not indebted to the creditor/beneficiary, the Seventh Circuit in General Elec. Capital Corp. held that under the discharge for value rule, the bank was not entitled to obtain restitution from the creditor.
The discharge for value rule, or the innocent-third-party-creditor rule, has also been applied in an analogous situation.   Numerous courts have held that an insurer is not entitled to recover payments erroneously made to an insured's health care provider.   See National Benefit Adm'rs, Inc. v. Mississippi Methodist Hosp. & Rehabilitation Ctr., Inc., 748 F.Supp. 459, 464-65 (S.D.Miss.1990).   See also Time Ins. Co. v. Fulton-DeKalb Hosp. Auth., 211 Ga.App. 34, 438 S.E.2d 149, 152 (1993);  St. Mary's Med. Ctr., Inc. v.
United Farm Bureau Family Life Ins. Co., 624 N.E.2d 939 (Ind.Ct.App.1993);  Lincoln Nat. Life Ins. Co. v. Brown Schs., Inc., 757 S.W.2d 411 (Tex.App.1988).   Similarly, DPS, as the insurer, via Credit Lyonnais, made a payment to discharge a debt owed by BCCI;  and Koval should not be required to refund the payment unless he had notice of the mistake. Second, the beneficiary must not have any knowledge that the funds were erroneously wired.   If either of these two conditions is lacking, the discharge for value rule does not apply.
It is precisely this rule which was applied in the county court.   The jury was properly instructed and rendered a verdict for Koval.   Our only task is to determine whether the state of the evidence was such that we can say as a matter of law that Koval had "notice of the mistake."The discharge for value rule "is specific application of the underlying principle of bona fide purchase."   Comment, Restatement, Restitution Sec. 14.   It is appropriate then that we look to our precedents regarding bona fide purchasers on the issue of notice.
Their statutory and case law indicates that a purchaser is charged with actual notice of facts of which he has actual knowledge;  and, where the purchaser has knowledge of facts which would cause a reasonable person to inquire, he is charged with inquiry notice of those facts which could be uncovered by diligent investigation.  Miss.Code Ann. § 75-1-201(25) (1972) defines notice as follows:
A person has "notice" of a fact when
(a) He has actual knowledge of it;  or
(b) He has received a notice or notification of it;  or
(c) From all the facts and circumstances known to him at the time in question he has reason to know that it exists.
A person "knows" or has "knowledge" of a fact when he has actual knowledge of it.  "Discover" or "learn" or a word or phrase of similar import refers to knowledge rather than to reason to know.   The time and circumstances under which a notice or notification may cease to be effective are not determined by this code.
Conclusion
The discharge for value defense law is a major part of the American financial law system and it gives a clearer criteria of how the mistaken transfer of funds should be handled. It is the deciding factor of many matters that have been brought before the United States courts in many states. This law is literally a counteraction to the unjust enrichment law.
Thank you for reading this blog and as always if your find this article to be informative and educational then please give our blog a follow and while you are at it why not follow our socials for all our latest blog posts. Have a good one!