Before we begin Infoblog would like to let it be known that this is strictly based on opinionated advice, this blog article is based on the dental information available to the public and in no way should the advice given here on Infoblogs be used as a replacement or substitute to the advice given by a Dentist or health professional. This is based on Infoblog's views on proper oral hygiene.
What Is proper Oral Hygiene?
Oral Hygiene is the practice of keeping our mouths free and clean of diseases, bacteria and any other dental related problems. It is import that we practice Oral Hygiene on a regular basis in order to prevent and combat most oral diseases and bad breath. Your smile is one of your best assets as it helps to build your confidence . Everybody loves to see a beautiful smile.
How to Take care of your teeth

and practice proper oral hygiene
Your teeth are literally your brightest assets. Taking care of your teeth is a very important aspect of Oral Hygiene. Your teeth are very vulnerable to alot of things that could damage them. Most medical practitioners advise that we brush our teeth at least twice a day in order to prevent plaque and tartar build-up. There are many ways in which our teeth can be cleaned. Baking Soda is a very good option as baking soda is great for removing plaque and tartar because of its powdery texture and when you brush your teeth, baking soda tends to 'get underneath ' and remove more tartar and plaque than toothpaste. Try to eat less acidic foods as they can potentially damage your teeth and enamel.
How to maintain a healthy gum line
Our gums are very important parts of our mouths, as gums are responsible for holding our teeth together and keeping them from falling out of our mouths. Gum disease can damage your gums and lead to a lot of other oral hygiene related problems. Taking care of our gums involves lots of flossing and washing our mouths with mouth wash. Mouth wash helps to remove foreign odours and debris from our gums and mouth.
Best practices for healthy teeth
1. Don't go to bed without brushing your teeth
It's no secret that the general recommendation is to brush at least twice a day. Still, many of us continue to neglect brushing our teeth at night. But brushing before bed gets rid of the germs and plaque that accumulate throughout the day.
2. Brush properly
The way you brush is equally important in fact, doing a poor job of brushing your teeth is almost as bad as not brushing at all. Take your time, moving the toothbrush in gentle, circular motions to remove plaque. Unremoved plaque can harden, leading to calculus buildup and gingivitis (early gum disease).
3. Don't neglect your tongue
Plaque can also build up on your tongue. Not only can this lead to bad mouth odor, but it can lead to other oral health problems. Gently brush your tongue every time you brush your teeth.
4. Use a fluoride toothpaste
When it comes to toothpaste, there are more important elements to look for than whitening power and flavors. No matter which version you choose, make sure it contains fluoride.
While fluoride has come under scrutiny by those worried about how it impacts other areas of health, this substance remains a mainstay in oral health. This is because fluoride is a leading defense against tooth decay. It works by fighting germs that can lead to decay, as well as providing a protective barrier for your teeth.
5. Treat flossing as important as brushing
Many who brush regularly neglect to floss. Flossing is not just for getting little pieces of food or broccoli that may be getting stuck in between your teeth, as Jonathan Schwartz, DDS. points out. "It's really a way to stimulate the gums, reduce plaque, and help lower inflammation in the area." Flossing once a day is usually enough to reap these benefits.
6. Don't let flossing difficulties stop you
Flossing can be difficult, especially for young children and older adults with arthritis. Rather than give up, look for tools that can help you floss your teeth. Ready-to-use dental flossers from the drugstore can make a difference.
7. Consider mouthwash
Advertisements make mouthwash seem necessary for good oral health, but many people skip them because they don't know how they work. Schwartz says mouthwash helps in three ways: It reduces the amount of acid in the mouth, cleans hard-to-brush areas in and around the gums, and re-mineralizes the teeth. "Mouthwashes are useful as an adjunct tool to help bring things into balance," he explains. "I think in children and older people, where the ability to brush and floss may not be ideal, a mouthwash is particularly helpful."
Ask your dentist for specific mouthwash recommendations. Certain brands are best for children, and those with sensitive teeth. Prescription mouthwash is also available.
8. Drink more water
Water continues to be the best beverage for your overall health — including oral health. Also, as a rule of thumb, Schwartz recommends drinking water after every meal. This can help wash out some of the negative effects of sticky and acidic foods and beverages in between brushes.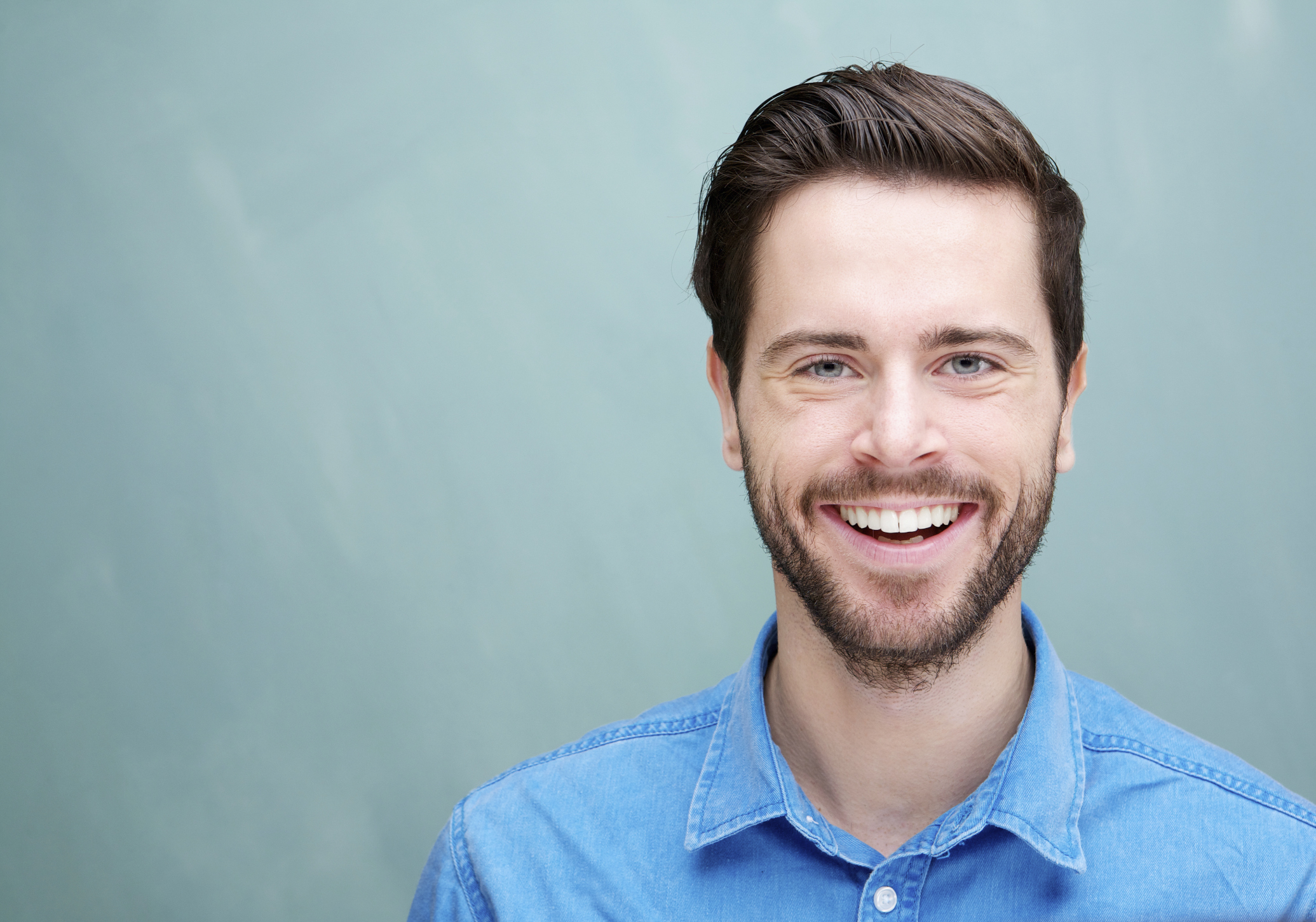 9. Eat crunchy fruits and vegetables
Ready-to-eat foods are convenient, but perhaps not so much when it comes to your teeth. Eating fresh, crunchy produce not only contains more healthy fiber, but it's also the best choice for your teeth. "I tell parents to get their kids on harder-to-eat and chew foods at a younger age," says Schwartz. "So try to avoid the overly mushy processed stuff, stop cutting things into tiny pieces, and get those jaws working!"
10. Limit sugary and acidic foods
Ultimately, sugar converts into acid in the mouth, which can then erode the enamel of your teeth. These acids are what lead to cavities. Acidic fruits, teas, and coffee can also wear down tooth enamel. While you don't necessarily have to avoid such foods altogether, it doesn't hurt to be mindful.
11. See your dentist at least twice a year
Your own everyday habits are crucial to your overall oral health. Still, even the most dutiful brushers and flossers need to see a dentist regularly. At minimum, you should see your dentist for cleanings and checkups twice a year. Not only can a dentist remove calculus and look for cavities, but they will also be able to spot potential issues and offer treatment solutions.
Some dental insurance companies even cover more frequent dental checkups. If this is the case for you, take advantage of it. Doing so is especially helpful if you have a history of dental issues, such as gingivitis or frequent cavities.
6 Ways to Keep Your Gums Healthy
What's so great about gums?
When it comes to your mouth's health, it's not all about how straight your teeth are or how bright your smile is. You can't forget about your gums! Even if you're cavity-free and have the pearliest chompers in town, that doesn't mean you're immune to gum disease. Since it's usually painless, most people have no idea that anything is wrong with their gums.
What is gum disease?
Gum disease starts when plaque builds up under and along the gum line. Plaque is a sticky film-like substance that's filled with bacteria. It can cause infections that hurt the gum and bone, leading to gum disease and tooth decay. Plaque also can cause gingivitis, the earliest stage of gum disease. Gingivitis causes your gums to become:
inflamed
tender
red
swollen
prone to bleeding
Fortunately, since the bone and tissue holding the teeth in place aren't impacted, this damage is reversibleTrusted Source.
You can also develop periodontitis, an advanced form of gum disease. Periodontitis impacts the bones that hold your teeth in place. Left untreated, it can ruin the gums, bones, and tissues connected to your teeth.
The final stage of gum disease is advanced periodontitis. This is when the fibers and bone supporting your teeth are destroyed. It can impact your bite, and teeth may need to be removed.
According to the American Dental Association (ADA), signs that you might have gum disease include:
consistently bad taste or breath
separating or loose permanent teeth
gums that easily bleed
gums that are swollen, red, or tender
gums that have pulled away from your teeth
Gum disease is preventable. Here are a few ways you can help keep your gums healthy.
1. Floss
Floss at least once a day. This helps remove the plaque and food that's beyond your toothbrush's reach, according to the ADA. It doesn't matter when you floss. Do it at night, do it in the morning, or do it after lunch… just do it!
2. Get regular dental cleanings
Your dentist can detect early gum disease symptoms if you see them on a regular basis. That way symptoms can be treated before they become more serious. A professional cleaning is the only way to remove tartar. It can also get rid of any plaque you missed when brushing or flossing. If you have gingivitis, brushing, flossing, and regular dental cleanings can help reverse it.
3. Quit smoking
Yet another reason for smokers to quit: Smoking is strongly associated with the onset of gum disease. Since smoking weakens your immune system, it also makes it harder to fight off a gum infection, say the Centers for Disease Control and Prevention (CDC)Trusted Source
Centers for Disease Control and Prevention (CDC)
Plus, smoking makes it more difficult for your gums to heal once they've been damaged.
4. Brush twice a day
Brush your teeth after every meal. This helps remove the food and plaque trapped between your teeth and gums. Scrub your tongue too, since it can harbor bacteria. Your toothbrush should have soft bristles and fit in your mouth comfortably, says the Mayo Clinic.
Consider a battery-powered or electric toothbrush. These can help reduce gingivitis and plaque more than manual brushing. Swap toothbrushes or toothbrush heads every three to four months, or sooner if the bristles start to fray.
5. Use fluoride toothpaste
As for toothpaste, store shelves are lined with brands that claim to reduce gingivitis, freshen breath, and whiten teeth. How do you know which one is best for healthy gums? Make sure to choose toothpaste that contains fluoride and has the ADA seal of acceptance. After that, the flavor and color is up to you! You can purchase toothpaste that contains fluoride online.
6. Use a therapeutic mouthwash
Usually available over the counter, therapeutic mouthwashes can help reduce plaque, prevent or reduce gingivitis, reduce the speed that tarter develops, or a combination of these benefits, according to the ADA. Plus: A rinse helps remove food particles and debris from your mouth, though it's not a substitute for flossing or brushing. Look for the ADA seal, which means it's been deemed effective and safe. It doesn't matter whether your brush, floss, or rinse first. Just do a good job and use the right products.
Conclusion
Oral hygiene is very important to our health as it can affect your appearance to others as well as your overall health. We should always practice brushing our teeth at least twice a day in order to prevent plaque and tartar build-up. If you are looking for a great website building security and growing tool for your WordPress site then try Jetpack as it has all the tools needed to build a successful website use the link https://wordpress.com/refer-a-friend/BByEVe8h1BxJpZyX9WKY/ to access WordPress along with all the features of Jetpack.