Introduction to Mackenzie Scott ( Bezos)
Mackenzie Scott is a widely known American Novelist and Philanthropist who is most notably known for her marriage and divorce to Amazon founder and CEO Jeff Bezos. Mackenzie was born on April 7, 1970. She won The American Book Award for her 2005 debut novel titled "The Testing Of Luther Albright". Mackenzie Scott is said to have a net worth of around 59.8 billion USD even though some estimate it to be around 62 billion USD. Mackenzie Scott is the second wealthiest woman in the World behind Francoise Bettencourt Meyers who has a net worth of around 74.8 Billion .
Philanthropy
Mackenzie Scott is well known for taking "the giving pledge" which entails that she give at least a half of her fortune to charity over her lifetime or in the event of her death. Mackenzie Scott has reportedly given around 6 Billion USD to charity which makes her one of the biggest private donators to charity in history and has notably been a donor to Howard University and Morehouse College as she has a strong interest in racial equality. She is a strong believer in combatting racial ,sexual, gender and ethnic inequality as well as climate change and so, those types of organizations are where she has donated most of her cash .
Mackenzie Scott's relationship with Jeff Bezos
The multi-billion dollar woman is the former wife of Amazon's Multi-billion dollar owner Jeff Bezos , their commercial divorce left her with a estimated 25% of the former couple's Amazon stock. She met Jeff while working at D.E. Shaw in the year 1962, Jeff was the Vice President of the investment and technology research company at the time. Jeff Bezos married Mackenzie ,after 3 months of dating in New York City and moved to Seattle , Washington in 1994 where they founded Amazon. Mackenzie Scott is one of the first employees of Amazon. The union between Jeff Bezos and Mackenzie Scott has produced 3 boys and they have also adopted a daughter from China.
Who is Dan Jewett (Mackenzie Scott's current husband)
Mckenzie Scott, the former wife of Jeff Bezos and one of the richest women in the world has found love again with a Seattle based Science teacher. Scott, 50, has tied the knot with Dan Jewett, the Wall Street Journal reported on Sunday. The union comes about two years after she and Amazon CEO Bezos announced their split in 2019 after 25 years of marriage and four children.
Scott and her new husband confirmed their marriage in a statement posted to their pages on the Giving Pledge, a campaign that encourages wealthy people to donate a majority of their wealth to charity. Her Amazon author biography also got an update, confirming that she lives in Seattle with her kids and her husband, Dan. Here's what to know about Jewett.
He's a Longtime Science Teacher
As Jewett explained on his Giving Pledge page, he has been a teacher "for the majority" of his life, and most recently taught science at a private school in Seattle, according to the WSJ. Scott's children attend classes at the school, and that's where the couple met, according to the Washington Post. The children have been students there since at least 2019, as a Herald Business Journal article published at the time of Scott and Bezos' divorce said the couple was often spotted on campus with their kids.
Prior to joining the school, Jewett worked as a science teacher at The Bush School in Seattle from 2011 to 2016, according to a post from Head of School Percy Abram. Josh Verlin, a sportswriter from Philadelphia, tells PEOPLE that Jewett was his AP chemistry teacher at Harriton High School in Bryn Mawr, Pennsylvania from 2006-2007. "He was involved, energetic, passionate, friendly, gregarious in a really earnest way," says Verlin, 32. "He so clearly loved what he was doing, loved teaching and loved science, and enjoyed working with the students… He was very engaging, and you wanted to be in his class." Jewett's current teaching status remains unclear, as his name was no longer listed in a staff directory as of Monday morning.
He's Embracing His Wife's Philanthropy
Following her split from Bezos, Scott reportedly kept a four percent stake in Amazon, and is currently ranked the 22nd richest person in the world on Bloomberg's Billionaire Index. With a net worth of $53.5 billion, she's become a committed philanthropist, and in December, announced that she'd donated nearly $4.2 billion to 384 organizations over the previous four months. When Jewett added his name to Scott's Giving Pledge page, he promised to join her "in a commitment to pass on an enormous financial wealth to serve others."
"It is strange to be writing a letter indicating I plan to give away the majority of my wealth during my lifetime, as I have never sought to gather the kind of wealth required to feel like saying such a thing would have particular meaning," Jewett wrote. "I have been a teacher for the majority of my life, as well as a grateful student of the generosity of those around me. This has meant doing my best to follow their example by passing on resources of all kinds from time, to energy, to material possessions when I have had them to give."
He continued, "And now, in a stroke of happy coincidence, I am married to one of the most generous and kind people I know and joining her in a commitment to pass on an enormous financial wealth to serve others. "Jewett went on to praise Scott as the "kindest and most thoughtful person" he knows, and said he looked forward to be able to "do so much good" in sharing and giving away his assets. For Verlin, Jewett's philanthropic efforts are no surprise.
"If who he was as a teacher is who he is as a person, I read his statement and I could hear him saying it," he says. "I can totally see him being the type of person who would be like, 'Let me help you give away [your billions] in a smart way.'"
He Has Jeff Bezos' Support
Bezos, who is currently listed as the richest person in the world, told the WSJ that he has nothing but love for Scott and Jewett. "Dan is such a great guy, and I am happy and excited for the both of them," said Bezos, 57. Bezos, who is in a relationship with TV host and actress Lauren Sanchez, announced last month that he will step down as Amazon CEO in August.
MacKenzie Scott gives another $2.7 billion: Put the spotlight on the organizations, not me
MacKenzie Scott knows that by virtue of being one of the richest people alive, she can command attention. She also doesn't believe wealth should be a reason for attention.
So the former wife of Amazon boss Jeff Bezos is using her megaphone to dismantle the system that has put her on a pedestal. It's tricky business. "Sitting down to write this post, I felt stuck. I want to de-emphasize privileged voices and cede focus to others, yet I know some media stories will focus on wealth," Scott writes in her Medium post published Tuesday. "The headline I would wish for this post is '286 Teams Empowering Voices the World Needs to Hear.'"
That's because Scott, who is worth almost $60 billion according to Forbes, announced in her post she has spent the first quarter of the year giving away $2.7 billion to "286 high-impact organizations in categories and communities that have been historically underfunded and overlooked."
cott says the teams doing the work for those communities including the Alaska Native Heritage Center, Charles H. Wright Museum of African American History, Dance Theatre of Harlem, Maine Expansion Arts Fund, Philanthropic Initiative for Racial Equity, Southwest Texas Junior College and the Youth Empowerment Project should be in the spotlight.
"People struggling against inequities deserve center stage in stories about change they are creating. This is equally perhaps especially true when their work is funded by wealth," Scott writes. "Any wealth is a product of a collective effort that included them. The social structures that inflate wealth present obstacles to them. And despite those obstacles, they are providing solutions that benefit us all." Scott received 25% of Bezos' Amazon shares when she divorced him in 2019.
Very shortly thereafter, on May 25, 2019, Scott signed The Giving Pledge, a public declaration for billionaires to give the majority of their wealth away. On March 6, 2021, Scott's new husband, Dan Jewett, also pledged the same. Scott has become a leading giver, on Forbes' list of the "most philanthropic billionaires" published in January. "In just one year of active philanthropy, Scott has outshined her peers by miles," the Forbes ranking said.
Jeff Bezos in not on Forbes list, but has taken steps in recent years to give money to climate issues with his $10 billion earth fund and his $2 billion "Day One Fund," which aims to help the homeless and their families and to create preschools. In her Medium post, Scott also says she sees excessive, individual wealth as a plundering of human systems and the most productive solution to such an injustice is to quickly and carefully disassemble and distribute that wealth into the hands of many.
In this tranche of wealth distributed, Scott has given money to two and four year higher education educating underserved students, organizations working against religious persecution and discrimination, arts and cultural organizations, poverty alleviation organizations, and organizations that support the betterment of and continuation of this network of support organizations, she says.
The donations are given without any restrictions on how it can be used, Scott says. Scott shared, in her Medium post, a line from a poem by Rumi to summarize her efforts: "A candle as it diminishes explains, Gathering more and more is not the way. Burn, become light and heat and help. Melt."
MacKenzie Scott Is Giving Away Another $2.7 Billion To 286 Organizations
Saying that she's troubled by the increasing concentration of wealth, philanthropist MacKenzie Scott says she is giving away another $2.7 billion of her fortune to 286 nonprofit organizations. Scott, who divorced from Amazon founder Jeff Bezos in 2019, made the announcement in a blog post on the website Medium. She has so far given away more than $8 billion in three rounds of funding revealed in the same manner. Her net worth is estimated to be nearly $60 billion.
In her divorce from Bezos, Scott received a 4% stake in Amazon. But shares of the company's stock rose sharply during the pandemic, and despite giving away billions, Scott's wealth keeps growing. Her net worth, estimated at $36.1 billion in October 2019, has increased by some $23 billion since then. Scott is now married to Seattle teacher Dan Jewett. Jewett joined Scott in signing the Giving Pledge, a commitment by wealthy individuals to give away a majority of their money.
In her blog post, Scott describes systemic societal inequities and her belief that giving money to organizations directly working with communities in need is the way her wealth can be put to use, saying that she, her husband and her staff and advisers "are all attempting to give away a fortune that was enabled by systems in need of change."
In this effort, we are governed by a humbling belief that it would be better if disproportionate wealth were not concentrated in a small number of hands, and that the solutions are best designed and implemented by others," Scott wrote. "Though we still have a lot to learn about how to act on these beliefs without contradicting and subverting them, we can begin by acknowledging that people working to build power from within communities are the agents of change. Their service supports and empowers people who go on to support and empower others."
Scott says that she and her organization spent the first quarter of 2021 identifying and researching equity-oriented nonprofit organizations working in neglected and underfunded areas.
The recipients span from institutions of higher education and arts and culture, to organizations fighting poverty, working on interfaith issues and building community engagement.
MacKenzie Scott Has Donated More Than $4 Billion In Last 4 Months
Like the $4 billion Scott gave to 384 organizations in the last four months of 2020, the donations are unrestricted, so recipients can use the money as they see fit. "Many reported that this trust significantly increased the impact of the gift," Scott wrote. Calling the donations to individual organizations "relatively large," Scott described the new cash as a means to do more good work with less financial stress.
"These are people who have spent years successfully advancing humanitarian aims, often without knowing whether there will be any money in their bank accounts in two months. What do we think they might do with more cash on hand than they expected? Buy needed supplies. Find new creative ways to help. Hire a few extra team members they know they can pay for the next five years. Buy chairs for them. Stop having to work every weekend. Get some sleep," Scott suggested.
This is an unusual approach to philanthropy
Scott's approach to philanthropy is unusual in a number of ways. She doesn't appear to have a website. There is no evident mechanism by which organizations can apply for donations. Scott prefers simply to announce via blog post the organizations she has chosen for her next multibillion-dollar giveaway. Scott's post lists all the recipients but doesn't state the amount of money they've been granted. However, some organizations have revealed how much money they'll receive.
The president of the University of Central Florida said his institution will receive $40 million the largest donation in the university's history. "Their gift enables us to increase our impact for generations of students and inspires others to invest in building the future of America," he wrote. Florida International University is receiving the same amount.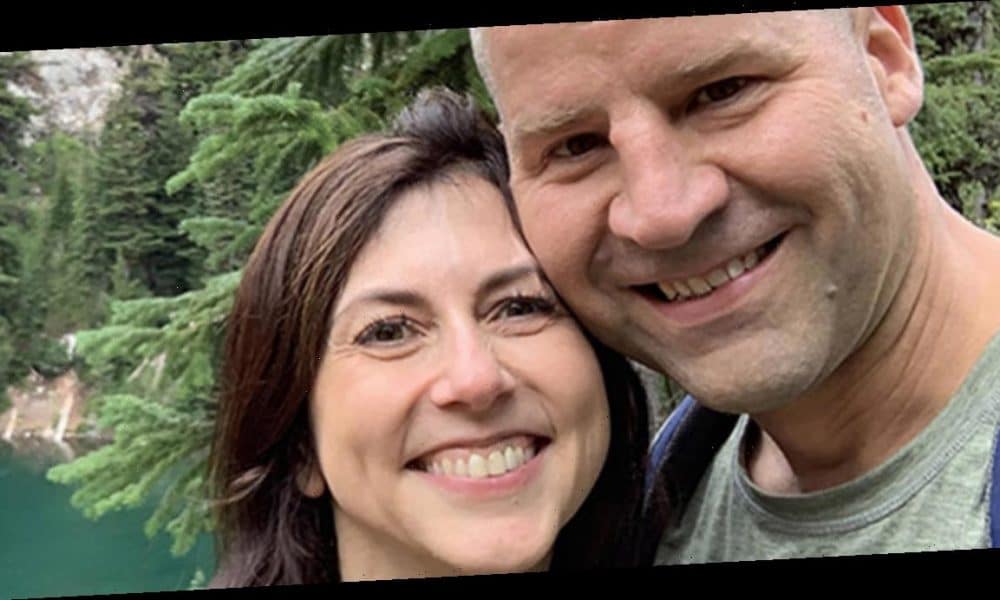 The University of Texas at San Antonio is also receiving $40 million, which its president called "completely transformational." The university said Scott and Jewett "were drawn to UTSA because of the university's strong commitment to create pathways to success for students from communities with significant educational attainment and income disparities" as well is its commitment to serving Latino students.
Long Beach City College, in California, thanked Scott for $30 million also the single largest donation in its history. Chuck Collins, director of the Program on Inequality and the Common Good at the Institute for Policy Studies, said at the time of Scott's last round of donations that she was "putting to shame the other 650 U.S. billionaires who haven't [figured] out comparable ways to boldly share."
Conclusion
Mackenzie is a very influential philanthropist and writer whose charitable and writing accomplishments have garnered a considerable amount of success. She is considered as the second richest woman in the World. She is an independent and focused person and with these traits you can be successful just like she is,.