What is Amazon?
"Amazon.com , inc." is one of the richest companies in the World. Amazon was founded on July 5, 1994 by Jeff Bezos who's vision at the time was to revolutionize the World and create a unique type of online business which many people at the time , thought to be impossible. Amazon and all of it's subsidiaries combined are said to have a net worth of around $1.7 trillion USD. The trillion dollar company is involved in a variety of industries through its subsidiaries and is responsible for the creation of kindle, Twitch and Amazon Web services just to name a few. The Amazon Group of companies are truly successful creations.
Amazon.com
Amazon.com is an online shopping platform where customers can order a variety of goods. The Amazon logo has an arrow pointing from the letter 'A' to the letter 'Z' which was meant to symbolize that Amazon.com has everything in stock from each letter of the Alphabet. When Jeff was creating Amazon.com his vision was for customers to be able to order and receive whatever they needed from the comfort of their own homes without having to worry about the hustle and bustle of being in a physical store. This vision started in 1994 with Jeff Bezos launching Amazon from his garage, starting out by only selling books at first as he thought that physical book stores would be the first things to change during the internet boom of the nineties. This is the most successful branch of The Amazon group of companies.
Challenges
The Amazon group of companies almost ran into bankruptcy in the year 2000 but due to money which was raised over the previous years .The business then took off and expanded its operations to warehouses and is now the trillion dollar company we know today.
Conclusion
Amazon is a company with many subsidiaries that was formed by Jeff Bezos who had a vision in mind to create a unique type of online business. It was formed on the basis that it would be a company that was solely for the people. Amazon is a multinational company with branches in many major economic regions and countries.
Amazon.com History
Amazon.com, online retailer, manufacturer of electronic book readers, and Web services provider that became the iconic example of electronic commerce. Its headquarters are in Seattle, Washington. Amazon.com is a vast Internet-based enterprise that sells books, music, movies, housewares, electronics, toys, and many other goods, either directly or as the middleman between other retailers and Amazon.com's millions of customers. Its Web services business includes renting data storage and computing resources, so-called "cloud computing," over the Internet.
Its considerable online presence is such that, in 2012, 1 percent of all Internet traffic in North America traveled in and out of Amazon.com data centres. The company also makes the market-leading Kindle e-book readers. Its promotion of these devices has led to dramatic growth in e-book publishing and turned Amazon.com into a major disruptive force in the book-publishing market.
In 1994 Jeff Bezos, a former Wall Street hedge fund executive, incorporated Amazon.com, choosing the name primarily because it began with the first letter of the alphabet and because of its association with the vast South American river. On the basis of research he had conducted, Bezos concluded that books would be the most logical product initially to sell online. Amazon.com was not the first company to do so; Computer Literacy, a Silicon Valley bookstore, began selling books from its inventory to its technically astute customers in 1991. However, the promise of Amazon.com was to deliver any book to any reader anywhere.
While Amazon.com famously started as a bookseller, Bezos contended from its start that the site was not merely a retailer of consumer products. He argued that Amazon.com was a technology company whose business was simplifying online transactions for consumers.
The Amazon.com business strategy was often met with skepticism. Financial journalists and analysts disparaged the company by referring to it as Amazon.bomb. Doubters claimed Amazon.com ultimately would lose in the marketplace to established bookselling chains, such as Borders and Barnes & Noble, once they had launched competing e-commerce sites. The lack of company profits until the final quarter of 2001 seemed to justify its critics.
However, Bezos dismissed naysayers as not understanding the massive growth potential of the Internet. He argued that to succeed as an online retailer, a company needed to "Get Big Fast," a slogan he had printed on employee T-shirts. In fact, Amazon.com did grow fast, reaching 180,000 customer accounts by December 1996, after its first full year in operation, and less than a year later, in October 1997, it had 1,000,000 customer accounts. Its revenues jumped from $15.7 million in 1996 to $148 million in 1997, followed by $610 million in 1998. Amazon.com's success propelled its founder to become Time magazine's 1999 Person of the Year.
The company expanded rapidly in other areas. Its Associates program, where other Web sites could offer merchandise for sale and Amazon.com would fill the order and pay a commission, grew from one such site in 1996 to more than 350,000 by 1999. Following Bezos's initial strategy, the company quickly began selling more than books. Music and video sales started in 1998. That same year it began international operations with the acquisition of online booksellers in the United Kingdom and Germany. By 1999 the company was also selling consumer electronics, video games, software, home-improvement items, toys and games, and much more.
To sustain that growth, Amazon.com needed more than private investors to underwrite the expansion. As a result, in May 1997, less than two years after opening its virtual doors to consumers and without ever having made a profit, Amazon.com became a public company, raising $54 million on the NASDAQ market. In addition to the cash, the company was able to use its high-flying stock to fund its aggressive growth and acquisition strategy.
Although offering more types of goods broadened its appeal, it was Amazon.com's service that gained it customer loyalty and ultimate profitability. Its personalization tools recommended other products to buy on the basis of both a customer's purchasing history and data from buyers of the same items. Its publishing of customer reviews of products fostered a "community of consumers" who helped each other find everything from the right book to the best blender.
As noted above, Bezos claimed that Amazon.com was not a retailer but a technology company. To underscore the point, in 2002 the company launched Amazon Web Services (AWS), which initially offered data on Internet traffic patterns, Web site popularity, and other statistics for developers and marketers. In 2006 the company expanded its AWS portfolio with its Elastic Compute Cloud (EC2), which rents out computer processing power in small or large increments. That same year, the Simple Storage Service (S3), which rents data storage over the Internet, became available.
S3 and EC2 quickly succeeded and helped popularize the idea that companies and individuals do not need to own computing resources; they can rent them as needed over the Internet, or "in the cloud." For example, in 2007, soon after launch, the S3 service contained more than 10 billion objects, or files; five years later, it held more than 905 billion. AWS is even used by Amazon.com's rivals, such as Netflix, which uses both S3 and EC2 for its competing video streaming service.
When Bezos founded Amazon.com, the strategy was to not carry any inventory. However, in order to achieve more control over deliveries, in 1997 the company began holding inventory in its warehouses. In 2000 the company started a service that lets small companies and individuals sell their products through Amazon.com, and by 2006 it had started its Fulfillment by Amazon service that managed the inventory of such business. Its growing inventory-management business spurred its $775 million purchase in 2012 of Kiva Systems, a robotics company whose devices automate inventory-fulfillment duties.
Nevertheless, despite having branched out well beyond online retailing, the bulk of the company's revenues continues to come through selling products online (though its most profitable division remains AWS), and that is where much of its investment has been targeted. Over the years it has acquired or invested in many online retailers, such as the shoe seller Zappos, which it purchased for $847 million in 2009.
In 2007 Amazon.com began to sell its own Kindle e-readers, which helped energize the e-book market. In 2011 the company introduced a related low-cost tablet computer, the Kindle Fire, and by 2012, the Kindle Fire was estimated to constitute 50 percent of the tablets sold that used Google's Android mobile operating system.
Things that Amazon owns
Amazon owns over 40 subsidiaries, including Audible, Diapers.com, Goodreads, IMDb, Kiva Systems (now Amazon Robotics), Shopbop, Teachstreet, Twitch and Zappos.
A9.com
A9.com, a company focused on researching and building innovative technology, has been a subsidiary since 2003.
Amazon Maritime
Amazon Maritime, Inc. holds a Federal Maritime Commission license to operate as a non-vessel-owning common carrier (NVOCC), which enables the company to manage its own shipments from China into the United States.
Annapurna Labs
In January 2015, Amazon Web Services acquired Annapurna Labs, an Israel-based microelectronics company reputedly for US$350–370M.
Audible.com
Audible.com is a seller and producer of spoken audio entertainment, information and educational programming on the Internet. Audible sells digital audiobooks, radio and television programs and audio versions of magazines and newspapers. Through its production arm, Audible Studios, Audible has also become the world's largest producer of downloadable audiobooks. On January 31, 2008, Amazon announced it would buy Audible for about $300 million. The deal closed in March 2008 and Audible became a subsidiary of Amazon.
Beijing Century Joyo Courier Services
Beijing Century Joyo Courier Services is a subsidiary of Amazon and it applied for a freight forwarding license with the US Maritime Commission. Amazon is also building out its logistics in trucking and air freight to potentially compete with UPS and FedEx.
Brilliance Audio
Brilliance Audio is an audiobook publisher founded in 1984 by Michael Snodgrass in Grand Haven, Michigan. The company produced its first 8 audio titles in 1985. The company was purchased by Amazon in 2007 for an undisclosed amount. At the time of the acquisition, Brilliance was producing 12–15 new titles a month. It operates as an independent company within Amazon.
In 1984, Brilliance Audio invented a technique for recording twice as much on the same cassette. The technique involved recording on each of the two channels of each stereo track. It has been credited with revolutionizing the burgeoning audiobook market in the mid-1980s since it made unabridged books affordable.
ComiXology
ComiXology is a cloud-based digital comics platform with over 200 million comic downloads as of September 2013. It offers a selection of more than 40,000 comic books and graphic novels across Android, iOS, Fire OS and Windows 8 devices and over a web browser. Amazon bought the company in April 2014.
CreateSpace
CreateSpace, which offers self-publishing services for independent content creators, publishers, film studios, and music labels, became a subsidiary in 2009.
Goodreads
Goodreads is a "social cataloging" website founded in December 2006 and launched in January 2007 by Otis Chandler, a software engineer, and entrepreneur, and Elizabeth Khuri. The website allows individuals to freely search Goodreads' extensive user-populated database of books, annotations, and reviews. Users can sign up and register books to generate library catalogs and reading lists. They can also create their own groups of book suggestions and discussions. In December 2007, the site had over 650,000 members and over 10 million books had been added. Amazon bought the company in March 2013.
Health Navigator
In October 2019, Amazon finalized the acquisition of Health Navigator, a startup developing APIs for online health services. The startup will form part of Amazon Care, which is the company's employee healthcare service. This follows the 2018 purchase of PillPack for under $1 billion, which has also been included into Amazon Care.
Junglee
Junglee is a former online shopping service provided by Amazon that enabled customers to search for products from online and offline retailers in India. Junglee started off as a virtual database that was used to extract information from the Internet and deliver it to enterprise applications. As it progressed, Junglee started to use its database technology to create a single window marketplace on the Internet by making every item from every supplier available for purchase. Web shoppers could locate, compare and transact millions of products from across the Internet shopping mall through one window.
Amazon acquired Junglee in 1998, and the website Junglee.com was launched in India in February 2012 as a comparison-shopping website. It curated and enabled searching for a diverse variety of products such as clothing, electronics, toys, jewelry and video games, among others, across thousands of online and offline sellers. Millions of products are browsable, the client selects a price, and then they are directed to a seller. In November 2017, Amazon closed down Junglee.com and the former domain currently redirects to Amazon India.
Kuiper Systems
Kuiper Systems LLC, is a subsidiary of Amazon, set up to deploy a broadband satellite internet constellation with an announced 3,236 Low Earth orbit satellites to provide satellite based Internet connectivity.
Lab126
Lab126, developers of integrated consumer electronics such as the Kindle, became a subsidiary in 2004.
Ring
Ring is a home automation company founded by Jamie Siminoff in 2013. It is primarily known for its WiFi powered smart doorbells, but manufactures other devices such as security cameras. Amazon bought Ring for US$1 billion in 2018.
Shelfari
Shelfari was a social cataloging website for books. Shelfari users built virtual bookshelves of the titles which they owned or had read and they could rate, review, tag and discuss their books. Users could also create groups that other members could join, create discussions and talk about books, or other topics. Recommendations could be sent to friends on the site for what books to read. Amazon bought the company in August 2008. Shelfari continued to function as an independent book social network within the Amazon until January 2016, when Amazon announced that it would be merging Shelfari with Goodreads and closing down Shelfari.
Souq
Souq.com is the largest E-Commerce platform in the Middle East based in Dubai, United Arab Emirates. On March 28, 2017, Amazon confirmed it would be acquiring Souq.com for $580 million.
Twitch
Twitch is a live streaming platform for video, primarily oriented towards video gaming content. The service was first established as a spin-off of a general-interest streaming service known as Justin.tv. Its prominence was eclipsed by that of Twitch, and Justin.tv was eventually shut down by its parent company in August 2014 in order to focus exclusively on Twitch. Later that month, Twitch was acquired by Amazon for $970 million. Through Twitch, Amazon also owns Curse, Inc., an operator of video gaming communities and a provider of VoIP services for gaming. Since the acquisition, Twitch began to sell games directly through the platform, and began offering special features for Amazon Prime subscribers.
The site's rapid growth had been boosted primarily by the prominence of major esports competitions on the service, leading GameSpot senior esports editor Rod Breslau to have described the service as "the ESPN of esports". As of 2015, the service had over 1.5 million broadcasters and 100 million monthly viewers.
On August 10, 2020, Amazon announced the rebranding of Twitch Prime, the live-streaming site, renaming it Prime Gaming Prime Gaming in another attempt to crack the video game market after failing a big-budget game effort. With Twitch Prime, users will be given a free subscription to Twitch, with free games from small studios and discounts for larger titles like Grand Theft Auto and League of Legends.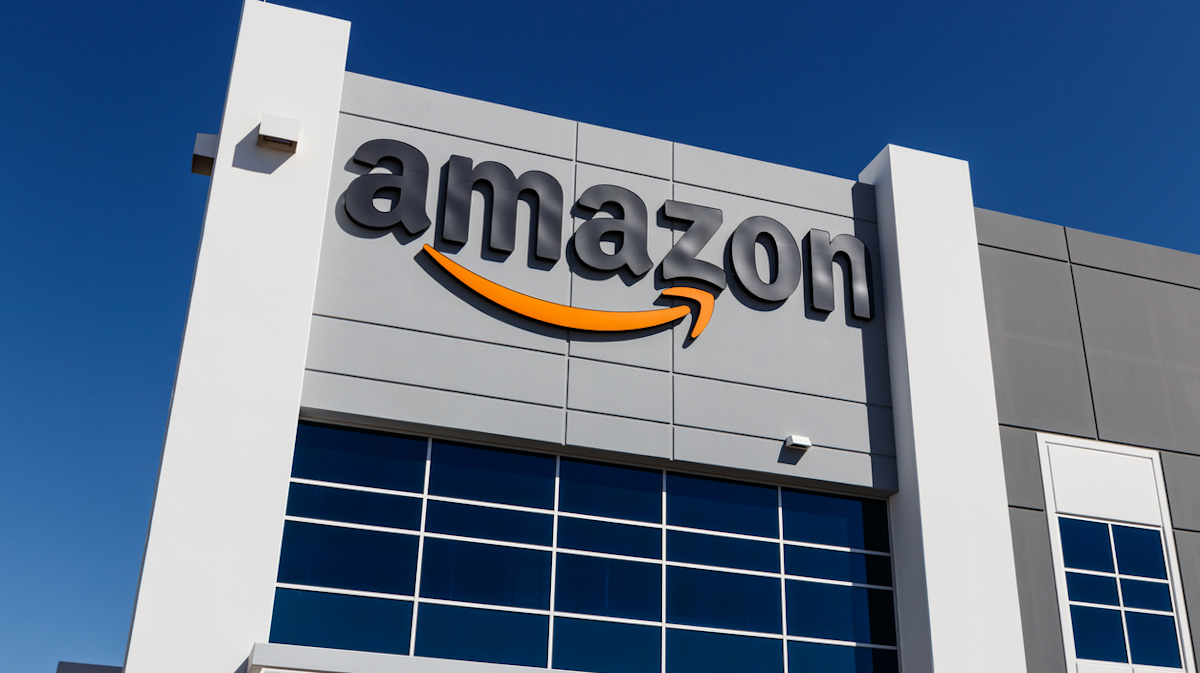 On November 2, 2020, Twitch announced a virtual flagship conference and named it GlitchCon instead of TwitchCon to be held on November 14. The main aim of the conference will be to bring its numerous, disparate communities of streamers and fans together where they can be real life confidants.
Whole Foods Market
Whole Foods Market store in Ann Arbor, Michigan
Whole Foods Market is an American supermarket chain exclusively featuring foods without artificial preservatives, colors, flavors, sweeteners, and hydrogenated fats.
On August 23, 2017, it was reported that the Federal Trade Commission approved the merger between Amazon.com and Whole Foods Market. The following day it was announced that the deal would be closed on August 28, 2017.
Other
Amazon also has investments in renewable energy and plans to expend its position into the Canadian market through an investment in a new plant in Alberta.
Thank you for reading our blog and as always if you found this to be informative and educational then please give us a follow and while you are at it why not follow our socials for all our latest blog posts. Have a good one!