Who is Jeff Bezos?
Jeffrey Prenton Bezos is an American businessman and entrepreneur . He is most notably known for being the founder, CEO and president of the 1.7 trillion dollar multi-national technology company Amazon. Jeff Bezos was born on the twelfth of January in the year 1964. The Amazon CEO was born in , Albuquerque, New Mexico located within The United States. The 182 billion dollar man started his schooling at The River Oaks Elementary School, he then matriculated to Miami Palmetto Senior High School and went on to go to Princeton University. He married Mackenzie Scott and went on to found Amazon in his Garage.
JEFF's mission in life
Growing up Jeff Bezos came from a relatively poor family. His mother gave birth to him at the age of 17 years old while still in high school and would go on to marry his father. The union between his mother and father only lasted until he was four years old, after which they moved to Huston, Texas and his mother then got involved with and married another man who prompted Jeff's mother to change his Surname to that of his step-father's and there-after moved to Miami, Florida searching for better opportunities and a easier life. Jeff Bezos was a visionary from a very young age ,very brilliant and always thought outside the box. Money was just a tool to Jeff, his real vision in life was always to preserver Earth from overuse through resource depletion as he stated in his Valedictorian speech at his high school graduation. He did not know what major to choose in college at first but remembered that he had built an alarm system to catch his siblings whenever they tried to sneak into his room. Jeff Bezos then graduated Princeton University with degrees in Electrical Engineering and Computer Science
Jeff Bezos' net worth
The world's richest person, Jeff Bezos, is once again worth more than $200 billion, as shares of Amazon rose in anticipation of the company's first quarter earnings report later this week.
Shares of the e-commerce giant were up 1.1% as of 11:00 a.m EST on Wednesday, pushing Bezos' net worth up by $2.3 billion to $201 billion according to Forbes' calculations. Investors have been eagerly awaiting Amazon's earnings for the beginning of 2021, which the company will release after the market close on Thursday.
Bezos is the first person in history to be worth more than $200 billion, but it's not his first time hitting the milestone. He first passed the $200 billion mark in August 2020, an achievement previously unseen in the nearly four decades Forbes has been tracking billionaire net worths. Amazon stock soon fell, dropping Bezos' fortune under $200 billion for the rest of 2020 and early 2021. The Amazon founder and CEO is now $15 billion richer than French luxury tycoon Bernard Arnault, the world's second-wealthiest person, and $30 billion richer than Tesla CEO Elon Musk, who briefly took the top spot in January but is now number three in the world.
While Bezos passed the $200 mark on Wednesday, two other billionaires passed the $100 billion mark. Google  cofounders Larry Page and Sergey Brin hit centibillionaire status as shares of Google-parent Alphabet rose by 4.2% as of 11:00 a.m. EST, with the stock rallying on the back of blowout first quarter earnings. Page's net worth rose by $4.1 billion, to $103.5 billion, while Brin's fortune increased by $4 billion, to $100.3 billion. The pair are now the sixth- and eighth-richest people in the world, respectively, according to Forbes' estimates.MORE FOR YOUForbes' 35th Annual World's Billionaires List: Facts And Figures 2021Billion-Dollar Dynasties: These Are The Richest Families In AmericaJeff Bezos Becomes The First Person Ever Worth $200 Billion
Their company reported a second consecutive quarter of record profit late on Tuesday, easily beating analyst expectations. Alphabet saw $55 billion in revenue for the first quarter, an increase of 34% from a year ago, when advertising sales took a hit from the coronavirus pandemic. Investors were also particularly excited about YouTube's continued growth, as the video streaming platform raked in $6 billion in revenue, nearly a 50% increase from the year prior.
Founding Amazon
Jeff Bezos gained valuable work experience while working for a number of companies from the telecommunications and banking sectors, it was more money than Jeff had ever earned in his life. Jeff Bezos always saw money as a tool and wanted more in life for himself. He wanted to create something that had never been done before. On July Fifth 1994 Jeff Bezos launched his business from his garage and only sold books at first. Jeff had known from the beginning that he wanted to sell basically everything that people were willing to buy and wanted. It was always clear to Jeff that the internet would revolutionize the way people lived and physical book stores were one of the more obvious things that would change. It did not take long for people to start purchasing books from Jeff's website. The company then began to sell things beyond books but in 2000 the company hit rock bottom but were able to ride out the turmoil and there-after Jeff named his company Amazon.
Jeff Bezos' ex-wife
Mackenzie Scott ( formerly Bezos) is an American novelist and philanthropist. As of May 29, 2021, she has a net worth of US$57.0 billion, making her the third-wealthiest woman in the world, and the 21st-wealthiest individual overall. She is known for her involvement in the founding of Amazon, and her marriage and high-profile divorce from Amazon and Blue Origin founder Jeff Bezos. She is a signatory to the Giving Pledge, a commitment to give at least half of her wealth to charity. In 2020, she made US$5.8 billion in charitable gifts, one of the largest annual distributions by a private individual to working charities. She donated a further $2.7 billion in 2021.
In 2006, Scott won the American Book Award for her 2005 debut novel, The Testing of Luther Albright. Her second novel, Traps, was published in 2013. Scott has been executive director of Bystander Revolution since she founded it in 2014, and was named one of TIME Magazine's 100 Most Influential People of 2020. Mackenzie Scott Tuttle was born on April 7, 1970, in San Francisco, California, to a financial planner father and homemaker mother. She claims to have begun seriously writing at the age of 6, when she wrote The Book Worm, a 142-page book, which was destroyed in a flood.
In 1988, she graduated from Hotchkiss School in Lakeville, Connecticut. In 1992, Tuttle earned her bachelor's degree in English at Princeton University, where she studied under the Nobel Laureate in Literature Toni Morrison, who described Tuttle as "one of the best students I've ever had in my creative writing classes". She also worked as a research assistant to Morrison for the 1992 novel Jazz.
After graduating, Scott applied to work for D. E. Shaw, a quantitative hedge fund in New York City, as a research associate to "pay the bills while working on her novels". She was interviewed by Jeff Bezos, who was then a vice-president at the firm. The interview was her first meeting with him.
In 2005, Scott wrote her debut novel, The Testing of Luther Albright, for which she won an American Book Award in 2006. She said that it took her 10 years to write, as she was helping Bezos build Amazon, giving birth to three children, and raising them. Toni Morrison, her former teacher, reviewed the book as "a rarity: a sophisticated novel that breaks and swells the heart". Her second novel, Traps, was published in 2013.
In 1993, Scott and Bezos were married, and in 1994, they both left D. E. Shaw, moved to Seattle, and started Amazon. Scott was one of Amazon's first employees, and was heavily involved in Amazon's early days, working on the company's name, business plan, accounts and shipping early orders. She also negotiated the company's first freight contract. When Amazon began to succeed, Scott took a less involved role in the business, preferring to focus on her family and literary career.
In May 2019, Scott signed the Giving Pledge, a charitable-giving campaign in which she undertook to give away most of her wealth to charity over her lifetime or in her will; despite its name, the pledge is not legally binding. In a July 2020 Medium post, Scott announced that she had donated $1.7 billion to 116 non-profit organizations, with a focus on racial equality, LGBTQ+ equality, democracy, and climate change. Her gifts to HBCUs, Hispanic-serving institutions, tribal colleges and universities, and other colleges surpass $800 million.
In December 2020, less than six months later, Scott stated that she had donated a further $4.15 billion in the previous four months to 384 organizations, with a focus on providing support to people affected by the economic impact of the COVID-19 pandemic and addressing long-term systemic inequities. She said that after July, she wanted her advisory team to give her wealth away faster as the United States struggled with the unprecedented impact of COVID-19 while billionaires' wealth continued to climb.
Her team's focus was on "identifying organizations with strong leadership teams and results, with special attention to those operating in communities facing high projected food insecurity, high measures of racial inequity, high local poverty rates, and low access to philanthropic capital". Scott's 2020 charitable giving totalled $5.8 billion, one of the biggest annual distributions by a private individual to working charities. On June 15, 2021, Scott announced another $2.7 billion in giving to 286 organizations.
Jeff Bezos Petitioned to stay in space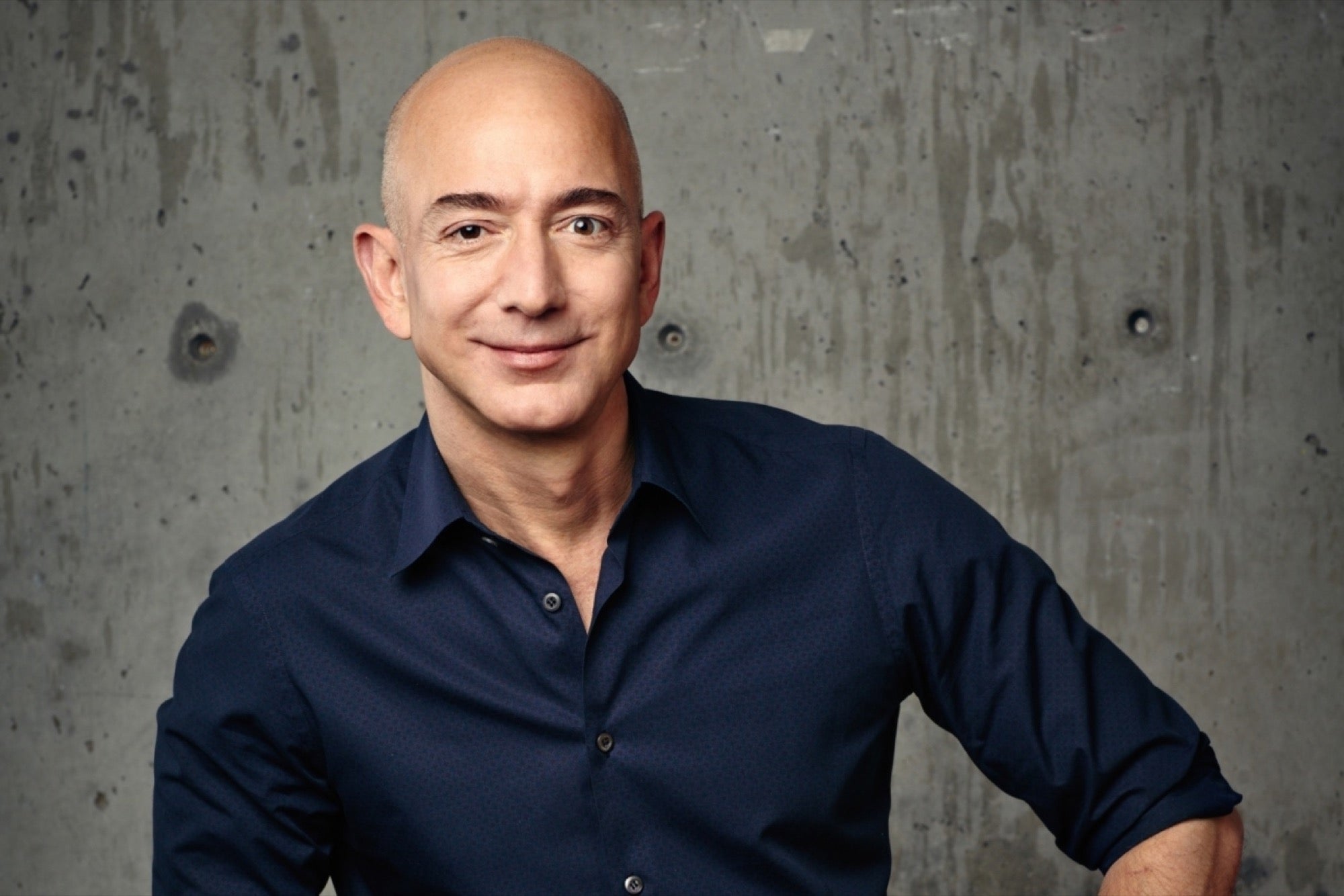 More than 70,000 people have signed petitions to stop Jeff Bezos from returning to Earth after his trip to space next month. More than 70,000 people have signed petitions calling to stop Jeff Bezos from returning to Earth after he blasts into space next month. Bezos, the founder of the space-exploration firm Blue Origin, said earlier this month that he and his brother, Mark Bezos, would fly into space aboard the company's New Shepard rocket on July 20 in its first flight carrying people.
Three days after Bezos' announcement, two petitions were launched to try to prevent the billionaire's reentry to Earth. Each had garnered thousands of followers in just 10 days. More than 50,000 people have signed a Change.org petition titled "Do not allow Jeff Bezos to return to Earth."
"Billionaire's should not exist…on earth, or in space, but should they decide the latter they should stay there," the petition's description said. Some signatories gave a reason for signing the petition, which included comments such as "being let back into Earth is a privilege — not a right," and "Earth don't want people like Jeff, Bill, Elon and other such billionaires" (presumably referring to Bill Gates and Elon Musk). Another petition, called "Petition To Not Allow Jeff Bezos Re-Entry To Earth," has accumulated more than 20,000 signatures.
Jose Ortiz, who set up the petition, said in the description that Bezos was "an evil overlord hellbent on global domination." The fate of humanity is in your hands," Ortiz also wrote. Both petitions had been seeking 25,000 to 50,000 signatures, which would make them two of the top-signed petitions on Change.org, according to the website.
Bezos plans to take an 11-minute flight to the edge of space in New Shepard alongside his brother and an unnamed auction winner who paid $28 million for a seat. They'll be strapped into a dome-shaped capsule, which sits on top of the rocket booster.
Once New Shepard reaches the Kármán line — an imaginary boundary 100 kilometers, or 62 miles, above the Earth's surface — the capsule is designed to separate from the booster, reenter the atmosphere, and float back down to Earth with the help of parachutes. "I want to go on this flight because it's a thing I wanted to do all my life," Bezos said in a video posted to Instagram on June 7. "It's an adventure it's a big deal for me.
Conclusion
Jeff Bezos revolutionized the online shopping industry through hard work and dedication. He is a perfect example to show that bad situations situations in your life are always changeable. Always remember to be a visionary because if Jeff did it well, so can you.