How To Invest In Real Estate
Real Estate has been one of the most popular investments for centuries . Two of the most notable investors in this industry currently are Donald J. Trump who is the current outgoing President of The U.S.A and Robert Kiyosaki who is the Author of the multi-award winning book "Rich Dad , Poor Dad" and also a big investor in the Real Estate Industry. These two people made a fortune investing in properties and so can you. This article teaches how o invest In Real Estate smartly.
There are a few different methods in which you can earn money from real estate. Using real estate as rental property is by far the most common way to earn money from real estate. Another popular method involves buying undervalued property, fixing it up and selling it for a profit ( this method is called flipping).
Buying and owning real estate is an investment strategy that can be both satisfying and lucrative. Unlike stock and bond investors, prospective real estate owners can use leverage to buy a property by paying a portion of the total cost upfront, then paying off the balance, plus interest, over time.
While a traditional mortgage generally requires a 20% to 25% down payment, in some cases a 5% down payment is all it takes to purchase an entire property. This ability to control the asset the moment papers are signed emboldens both real estate flippers and landlords, who can, in turn, take out second mortgages on their homes in order to make down payments on additional properties. Here are five key ways investors can make money on real estate.
What is Real Estate Investing?
Put simply, real estate investing is the purchase or sale of land and buildings to earn money. There are a few different categories of real estate: Residential real estate includes houses, apartment buildings, vacation properties, and anywhere else people live. This is typically the easiest area of real estate for a beginning investor to enter.
Commercial real estate (CRE) involves office spaces, retail storefronts, or any building used for business purposes. It's more expensive than residential real estate and you'll manage more property. The best way for individual investors to get into CRE is to buy shares in a real estate investment trust more on those below. Industrial real estate includes warehouses, storage units, and other large "special purpose" structures like car washes that generate sales.
Financial Knowledge

Investing in Real Estate takes alot of financial know-how .There are many factors to consider when investing in Real Estate. Some of these factors are:
Maintenance- Taking care of the general upkeeping of your properties
Taxes- In many countries most or all forms of real estate attract taxes
Financial Advisors- Advisors will aid you in the investing and spending of your money
property acquisitions- This involves the buying of properties with the intent to earn from them over time
Types Of Real Estate
Most forms of Real Estate generate fixed-passive income. Investing in a property with the intention to rent it for a prophet over time is always done at a fixed rate which is paid by the customer over a fixed period of time. Investing in storage facilities is also a big money maker as many companies and individuals have a need for storage space in order to store their stocks. Providing a supply for this demand in the industry is a very strategical move. The final Real estate type I would like to briefly mention is Commercial Real Estate which is a form of Real estate that entails the renting/leasing of commercial properties in order to make a fixed prophet.
Different ways to earn from real estate
Owning rental properties can be a great opportunity for individuals with do-it-yourself (DIY) and renovation skills, and have the patience to manage tenants. However, this strategy does require substantial capital to finance up-front maintenance costs and to cover vacant months. Real estate investment groups (REIGs) are ideal for people who want to own rental real estate without the hassles of running it. Investing in REIGs requires a capital cushion and access to financing.
REIGs are like small mutual funds that invest in rental properties. In a typical real estate investment group, a company buys or builds a set of apartment blocks or condos, then allows investors to purchase them through the company, thereby joining the group.A single investor can own one or multiple units of self-contained living space, but the company operating the investment group collectively manages all of the units, handling maintenance, advertising vacancies, and interviewing tenants. In exchange for conducting these management tasks, the company takes a percentage of the monthly rent.
A standard real estate investment group lease is in the investor's name, and all of the units pool a portion of the rent to guard against occasional vacancies. To this end, you'll receive some income even if your unit is empty. As long as the vacancy rate for the pooled units doesn't spike too high, there should be enough to cover costs. House flipping is for people with significant experience in real estate valuation, marketing, and renovation. House flipping requires capital and the ability to do, or oversee, repairs as needed.
This is the proverbial "wild side" of real estate investing. Just as day trading is different from buy-and-hold investors, real estate flippers are distinct from buy-and-rent landlords. Case in point—real estate flippers often look to profitably sell the undervalued properties they buy in less than six months. Pure property flippers often don't invest in improving properties. Therefore, the investment must already have the intrinsic value needed to turn a profit without any alterations, or they'll eliminate the property from contention.
Flippers who are unable to swiftly unload a property may find themselves in trouble because they typically don't keep enough uncommitted cash on hand to pay the mortgage on a property over the long term. This can lead to continued, snowballing losses. There is another kind of flipper who makes money by buying reasonably priced properties and adding value by renovating them. This can be a longer-term investment, where investors can only afford to take on one or two properties at a time.
A real estate investment trust (REIT) is best for investors who want portfolio exposure to real estate without a traditional real estate transaction. A REIT is created when a corporation (or trust) uses investors' money to purchase and operate income properties. REITs are bought and sold on the major exchanges, like any other stock. A corporation must payout 90% of its taxable profits in the form of dividends in order to maintain its REIT status. By doing this, REITs avoid paying corporate income tax, whereas a regular company would be taxed on its profits and then have to decide whether or not to distribute its after-tax profits as dividends.4
Like regular dividend-paying stocks, REITs are a solid investment for stock market investors who desire regular income. In comparison to the aforementioned types of real estate investment, REITs afford investors entry into nonresidential investments, such as malls or office buildings, that are generally not feasible for individual investors to purchase directly. More important, REITs are highly liquid because they are exchange-traded. In other words, you won't need a realtor and a title transfer to help you cash out your investment. In practice, REITs are a more formalized version of a real estate investment group.
Finally, when looking at REITs, investors should distinguish between equity REITs that own buildings, and mortgage REITs that provide financing for real estate and dabble in mortgage-backed securities (MBS). Both offer exposure to real estate, but the nature of the exposure is different. An equity REIT is more traditional, in that it represents ownership in real estate, whereas the mortgage REITs focus on the income from mortgage financing of real estate.
The right way to purchase rental property
First, get to know your local real estate market. The better you know the neighborhood, the more likely you are to make a smart purchase and offer tenants a price that's fair for them and competitive for you. Learn what kinds of tenants live in the area, who's moving there, and how prices have changed over time.
You can get started by going through Roofstock – the leading marketplace in single-family rental units. They make browsing for a home ridiculously easy. You can look through their catalog of homes and click on ones you like. You'll be given important details like current rent, how highly the neighborhood is rated, and more. The best part of Roofstock is that they sell homes that already have tenants in them. That means you'll have an income stream as soon as you purchase a rental home.
How you should invest in REITs
REITs can be part of a beginner investment portfolio. A publicly traded REIT only requires a few hundred dollars, and you can sell at any time. You'll want an equity REIT (the most common kind) as opposed to a mortgage REIT, a more complex trust that deals in mortgages. If you want to wade into the real estate market without committing to property management, this is a good place to start. To buy shares, you'll go through a brokerage firm just as you would buying other stock.
Is there big bucks to be made in Real Estate?
When most people think about real estate investing they likely think of a few things: slumlords in huge cities and rich billionaires. But the average investor should also seriously consider investing in real estate. If you have no idea where to start – you're not alone. There are many ways to get started as a real estate investor – some of them require as little at $500! Below, I'll break down the different types of real estate investments and who they're best for. But let's get started by talking about what the heck real estate investing actually is.
Crowdfunding platforms
An increasingly popular option for small-time real estate investors, crowdfunding platforms are passive investments similar to REITs. But instead of going through a trust or corporation, investors pool their assets and match with interested real estate developers or sponsors. There are platforms for commercial and residential real estate. Since these investments are illiquid you can't sell them easily and depend on the variables of the real estate market, they can be riskier than REITs. But they can also get you dividends on properties you wouldn't be able to access as an individual. You might have to wait longer for returns, but the returns tend to be pretty high.
How should you invest in real estate?
Before you pick your first investment, you should decide how much you'll want to spend on a down payment. Real estate can be a risky business, so don't invest any money you can't afford to lose. Commercial property investors, for instance, should have around $50,000 ready to go. If you don't have anywhere near that much, there are less pricey ways to invest.
Real estate can also be a significant investment of time. Fixing up a property isn't easy, and even basic maintenance is a regular task you'll have to keep up with. Some real estate investors outsource maintenance to management companies at an extra cost.
It's a good idea to talk to a qualified attorney before making your first purchase. Holding investments through limited liability companies (LLCs) is a lot less risky than making an investment in your own name. If the investment fails, you want your assets protected, and you don't want legal liability if you can avoid it.
Investing in Crowdfunding platforms
Many established platforms like Equity Multiple are only available to accredited investorsthose with an income over $200,000 or a net worth of over $1 million. But real estate investing is no longer limited to those who meet that criteria. Crowdfunding opens opportunities to any interested investor. If you want to get into the real estate investment market, there are plenty of options.
One of those options is DiversyFund, an alternative investment platform with zero management fees, and a commitment to helping their users achieve financial freedom. DiversyFund creates investment funds of private market assets like real estate that are designed for the everyday investor. There are no net worth restrictions, and the minimum investment starts at just $500, making this an accessible option for investors of all income levels.
Another option is Streitwise, which lets you get started with as little as $1,000. Streitwise removes the middleman–brokers charging pricey fees–and lets you invest directly in their selection of expertly-vetted properties. The company founders have more than four decades in the industry, so you'll know your investments are in good hands. With a useful mobile app and the ability to invest using cryptocurrencies, Streitwise stands out as a great real estate investment tool for new investors.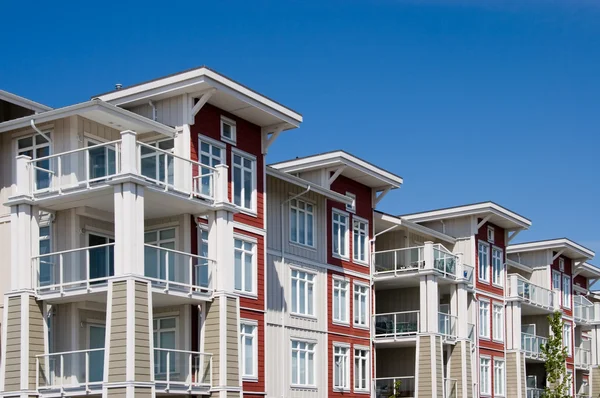 If you want to keep your initial investment low, Fundrise is a great option. You can build a starter portfolio for only $500, then upgrade to a core plan once you've spent $1,000. Fundrise's investment strategy is based on real estate investment trusts (REITs), which are bundled investments in commercial properties.
CrowdStreet is another great option, offering a few different REITs with minimum investments ranging from $1,000 – $5,000. They also offer the ability to invest directly into commercial real estate projects or you can opt for one of CrowdStreet's tailored portfolios that diversifies your investment across multiple projects. You can see all of your options right on CrowdStreet's homepage, with potential returns (and past returns) laid out in an easy-to-understand way, so you can quickly determine if they fit your risk tolerance.
Note that dividends on crowdfunded properties aren't always quick. Most companies highly recommend that investors commit to the long haul (at least five years). Short-term investments are inherently risky, while long-term investments balance out your risk.
Thanks for reading my article and I wish you all the best in your pursuits.